The following award certificate templates are quite formal. We have many different designs on this site so if you are looking for an informal Award Certificate Template then these might not be appropriate but you are sure to find something that is on this site.
The following Award Certificate Templates can be edited before you print them so that the details are printed and not hand written. You can also simply print them and fill out the details yourself Since they are quite formal it is more appropriate to add them before you print.
There is no need to register, pay or sign up for anything to print or edit these certificates. Please note that you cannot save your changes for if you want to make a few copies then you will either need to print them before closing the page or visit us again in the future and create a new certificate. It only takes a couple of minutes.
Certificate of Merit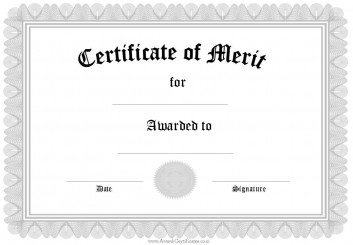 Award of Excellence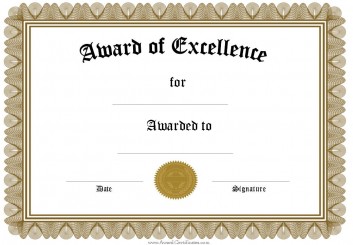 Certificate of Achievement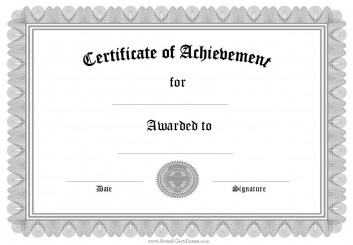 Certificate of Excellence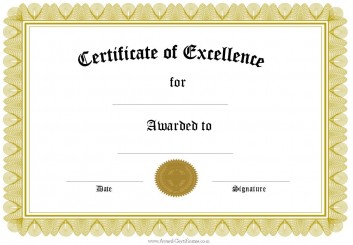 Certificate of Achievement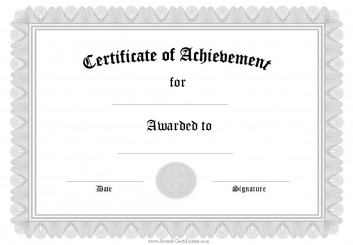 Editable Certificate of Achievement