Free printable blank certificate template that you can print blank or customize online before you print. Instant download. Many designs are available.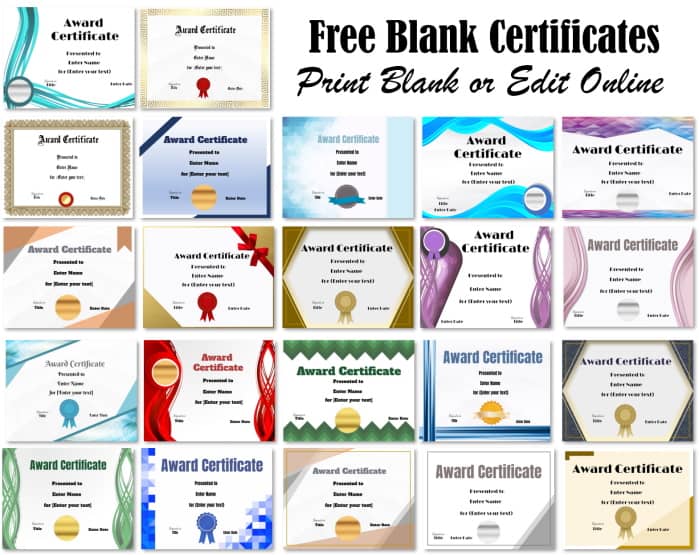 Select a blank certificate template free of charge from the selection below and click on print to print it. You can either print the blank award template or add text to it.
All blank certificates can be downloaded as an image file (png) or as a PDF document.
Please note that most printable certificates on this site can be printed blank or customized online. This is just a small sample.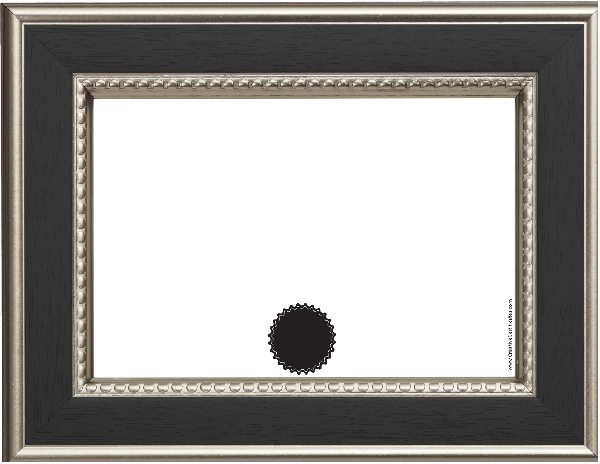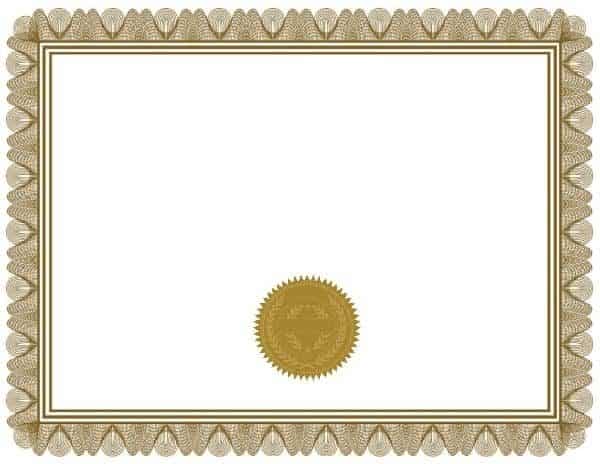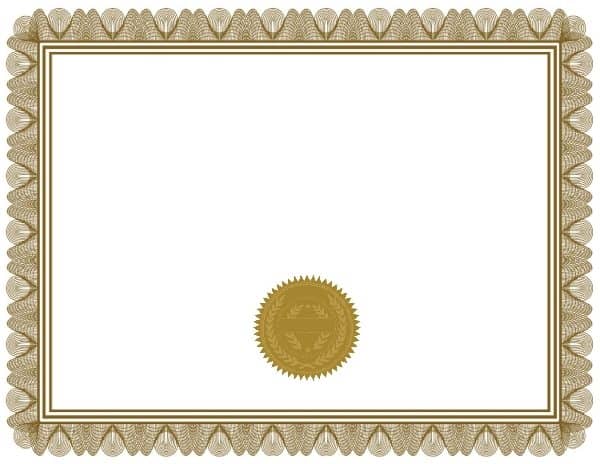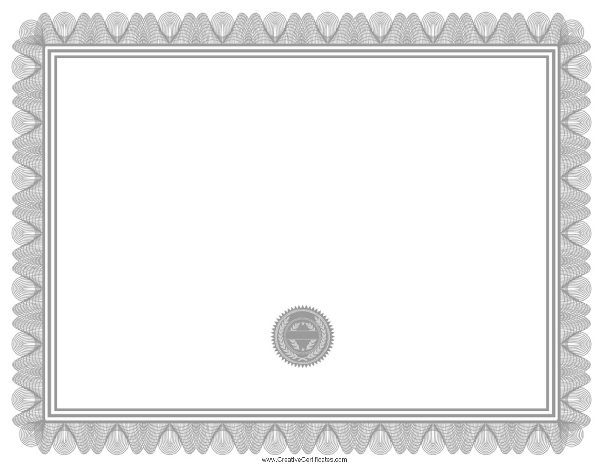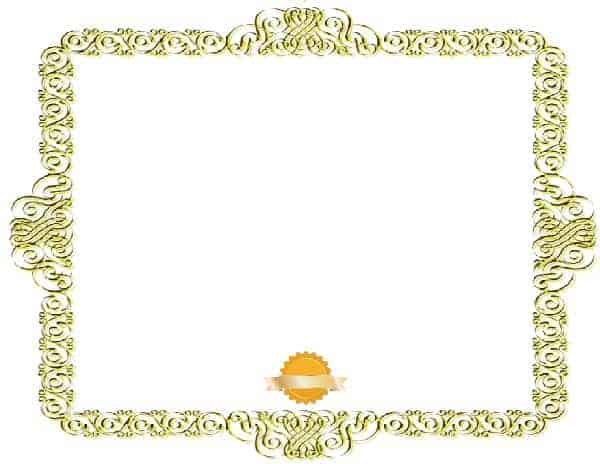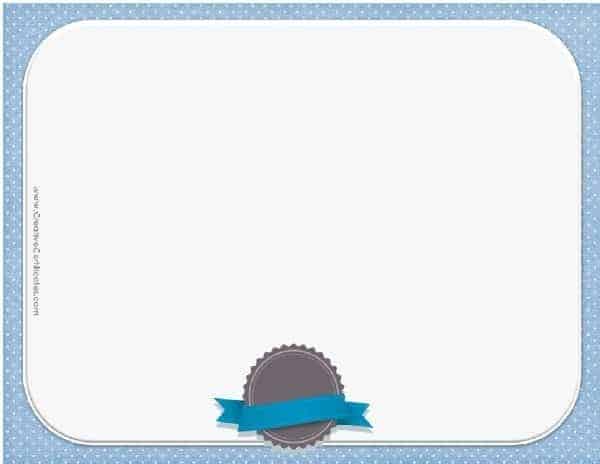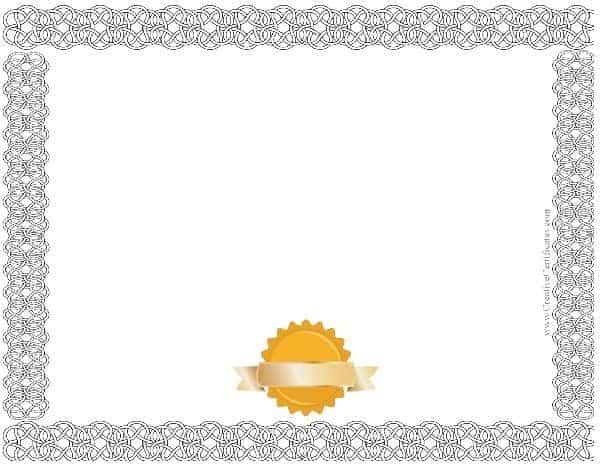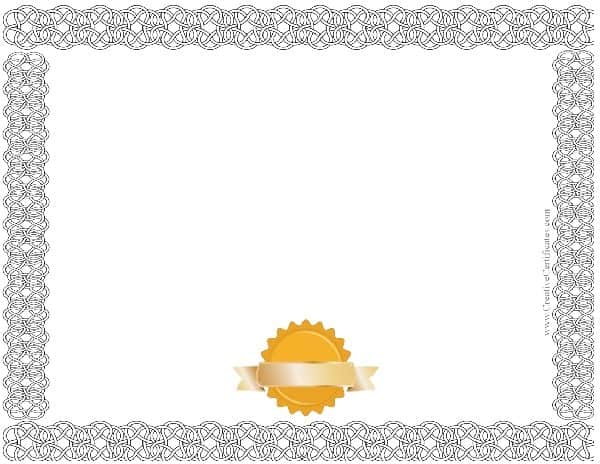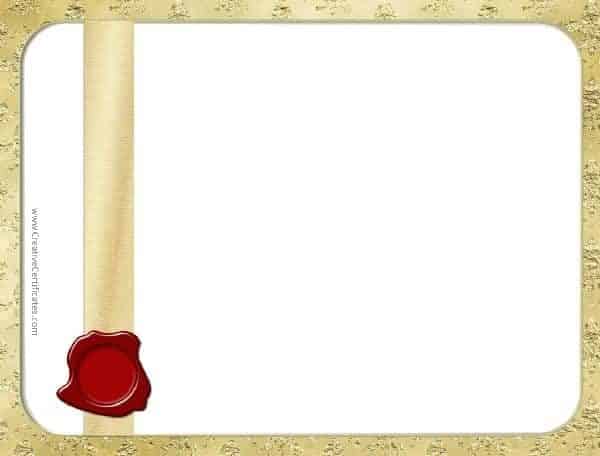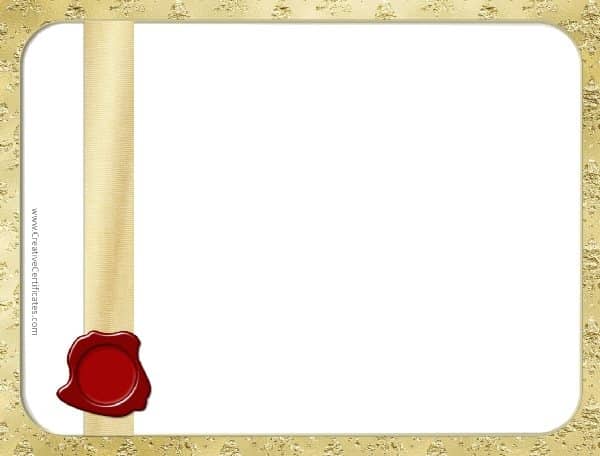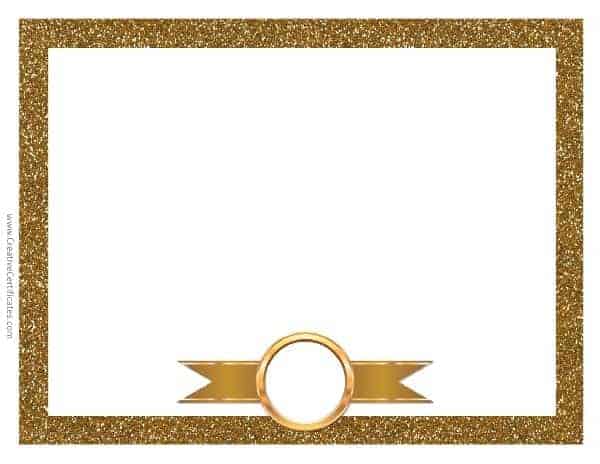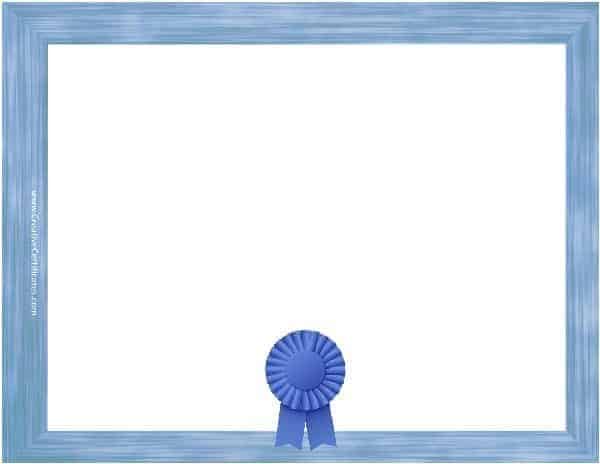 If you didn't find what you were looking for then please look around this site. We have hundreds of certificate templates available.
How to Change the Border
You can change the blank certificate background. Either select a border by color or select it by theme. If you select by color then choose your color. If you select by theme then choose your theme. Select any background.
How to Add or Remove Text
The blank award certificate has seven lines of dummy text. Delete a line by clicking on it and then clicking on the trash can in the bottom left corner. To add text just click on the "A" button on top of the blank template ("add text"). To add a company logo or a photo click on the photo icon ("add image").
You can select any certificate border and any ribbon. If you need to create many free certificates to print then edit the name before you print each copy. You do not need to create a new version for each one if the other details are the same.
Where to Print Certificates
Once you have downloaded your free printable blank certificates, you can either print them at home or at your local printer. You do not need special certificate paper, however, if you print on a heavier paper than the standard weight, then your award will appear more professional.
How to Create Small Printable Certificates
Some people need multiple blank certificates to print on one page. Teachers often need to hand out many copies and don't want to waste a full page for each award. To do this, customize your template and then download it to your PC. Don't print directly from the certificate maker as it does not offer as many printing options as your printer's settings. Open the downloaded file and print. Select how many copies you want on one page. If you select four, then each copy will be one-quarter of a page.
Didn't find what you were looking for? We also have hundreds of free blank certificate templates available. Customize them with our certificate maker.