These printable marriage certificate templates make great gifts for a wedding or anniversary. The couple will be touched and happy to display them in their home. There are pretty floral versions and a vintage version. Select the design that you think the couple will prefer. They are all free!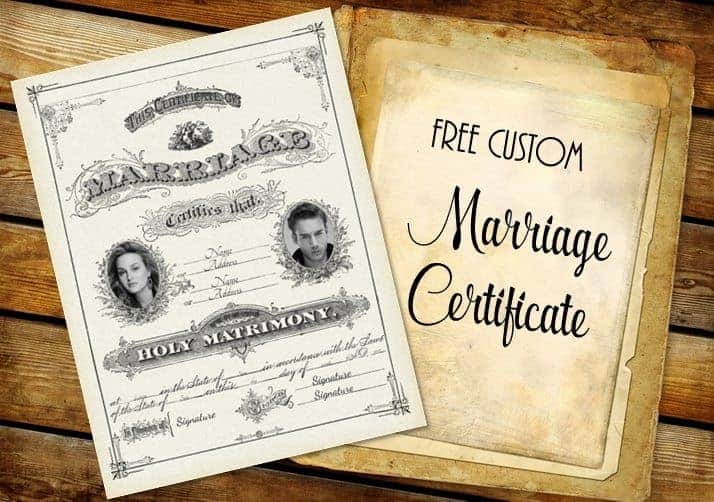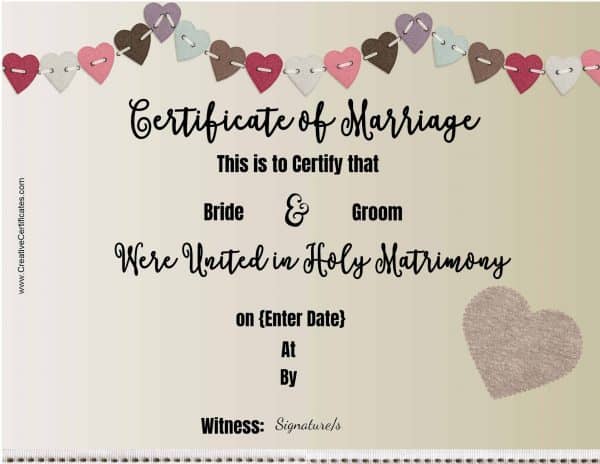 This printable has space for a photo of the bride and groom.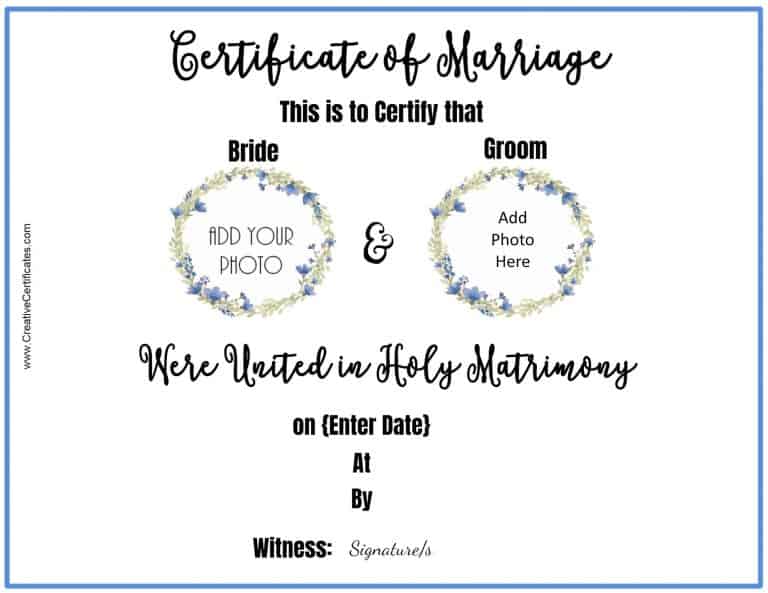 Vintage Marriage Certificate
Free custom marriage certificate template. This makes a great gift for a wedding or anniversary. Just add two photos (in color or black and white) and type in the details. If you are preparing this for someone as a gift you can roll it up with a pretty ribbon or have it framed.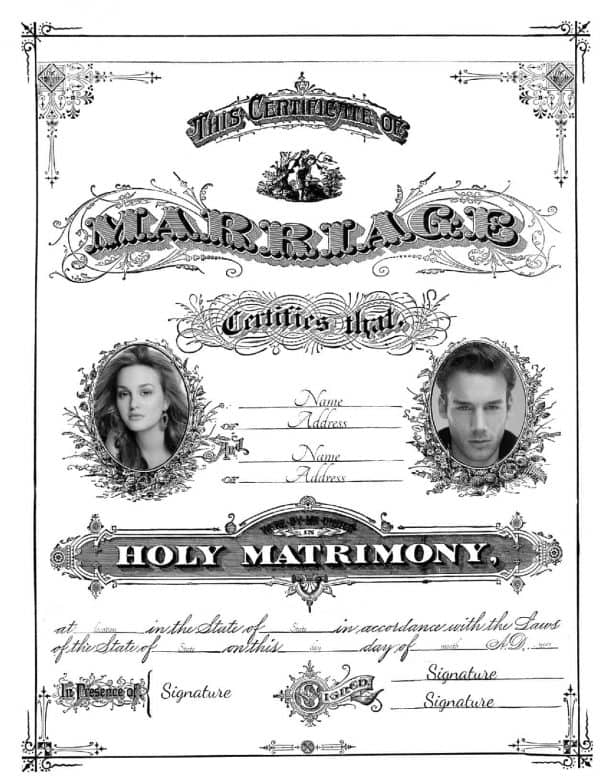 Wedding Certificate Template
If you want to prepare one of these marriage certificates for a newly married couple print it on good-quality textured paper. Have it framed to make the gift even more special. If you have chosen the vintage design then you might want to use a vintage style frame. If you select another design then you have more frame options. You can select a modern or vintage style frame.
How to Make a Marriage License Template
You can edit the text to meet your needs. Most of the titles can be changed to read "Marriage License" if you prefer. You can also edit the rest of the text if there is anything that you want to change.
How to Make a Blank Marriage Certificate Template
Click on the text that you want to remove to create a blank marriage certificate. On the text box, there is a little x in the corner. Click on this and the text will be removed. Repeat this process until the template is blank.
Disclaimer:
Please note that this is not an official certificate of marriage. It is not a fake marriage certificate and not a certified copy. The idea is to prepare it for a couple that has been legally married but wants a pretty certificate announcing that they are married. The certificate itself does not award them any official status.