These kindergarten graduation certificates can be awarded to children at the end of the year. Each diploma can be personalized with the child's name, the name of the kindergarten, date and teacher's name or signature. They can be printed after you have entered these details or you can print them and add the details by hand. Either way, they will be great keepsakes for your kindergarteners.
Kindergarten Diploma Awards
The Kindergarten graduation program template can be used with or without a photo (there are two different versions below).
Photo Diploma
Customize & PrintWithout WatermarkCustomize & PrintWith Watermark
Add a photo to this diploma. The version below does not have a photo if you prefer one without.
Customize & PrintWith Watermark
Customize & PrintWithout Watermark Customize & PrintWith Watermark
Customize & PrintWithout Watermark Customize & PrintWith Watermark
Customize & PrintWithout Watermark Customize & PrintWith Watermark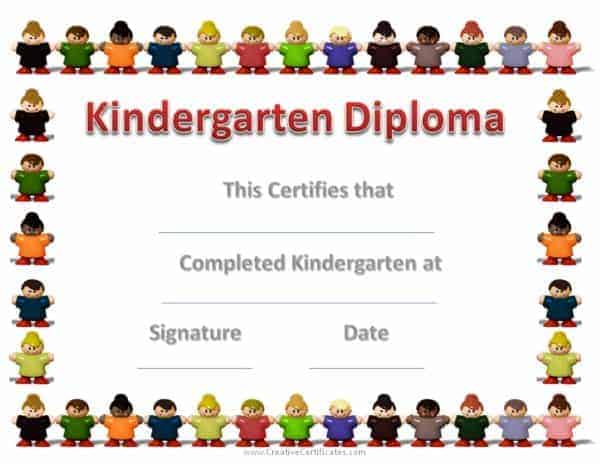 Customize & PrintWithout Watermark  Customize & PrintWith Watermark