A selection of free Thanksgiving border templates that you can use for any purpose. You can either print the borders as is or click on "customize" to add text and images. Instant download.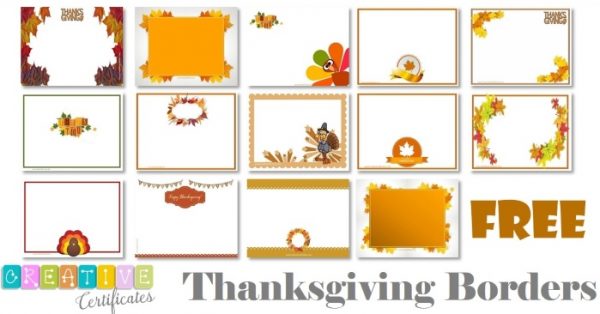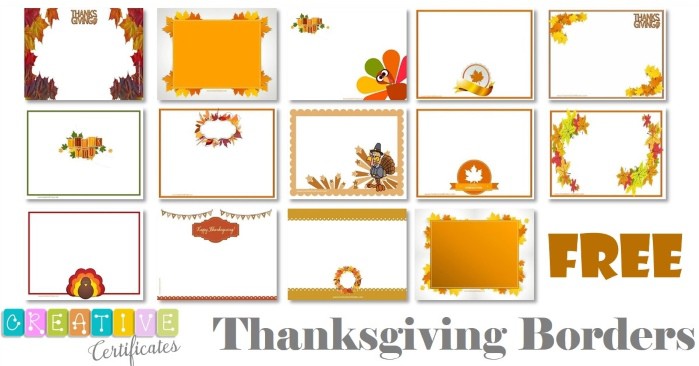 We also offer a certificate of appreciation for Thanksgiving.
Free Printable Borders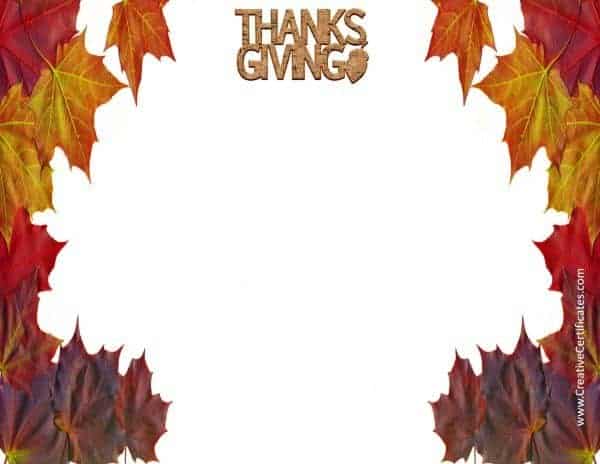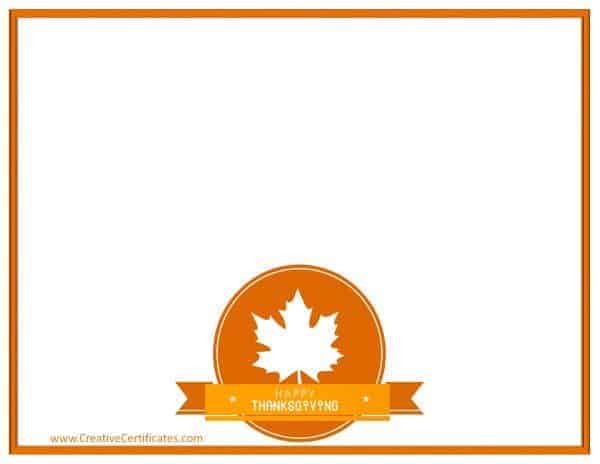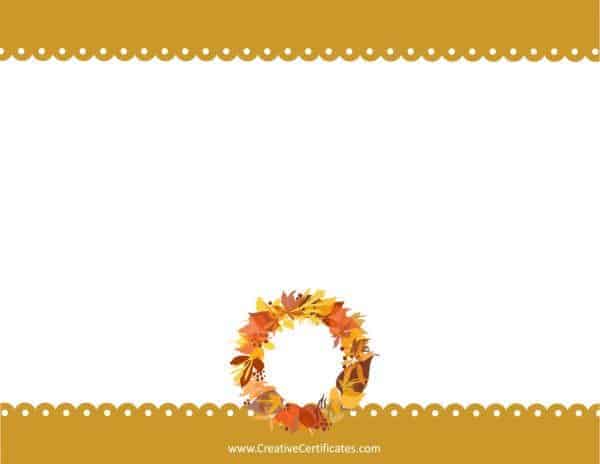 Thanksgiving border clipart – free
The following borders include clipart related to Thanksgiving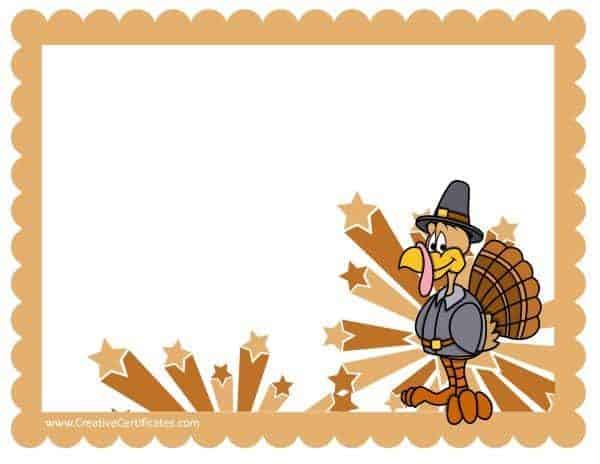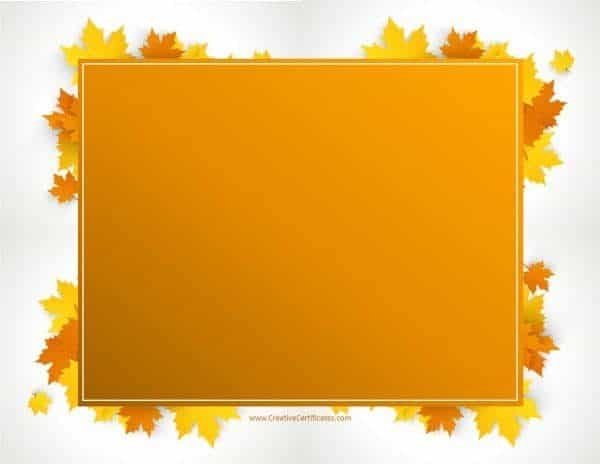 Thank you!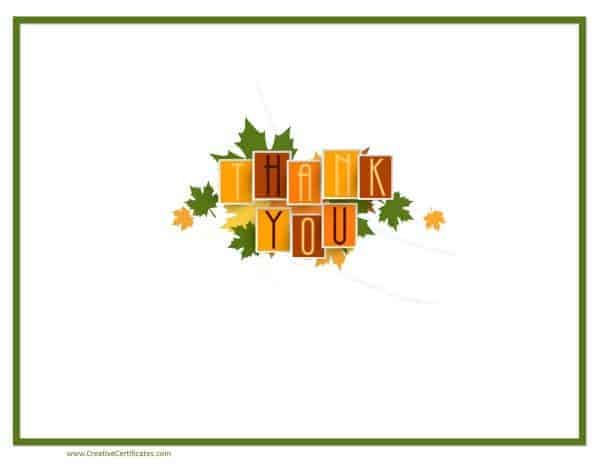 Thanksgiving Borders Clipart
Happy Thanksgiving! This is great for a card or letter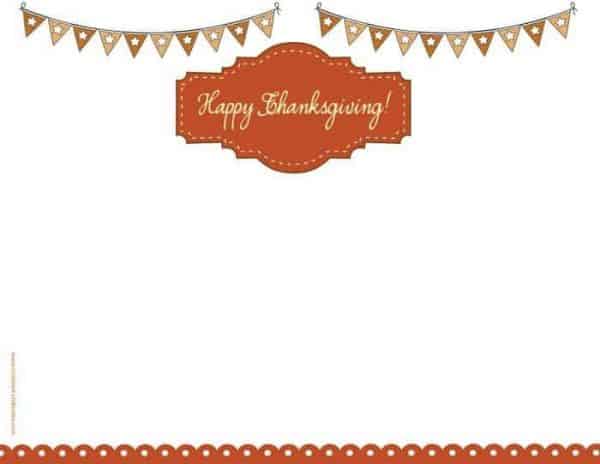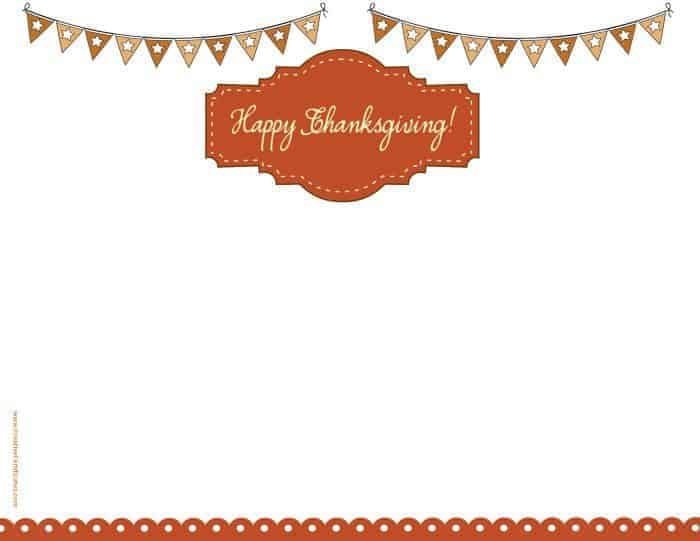 You can download these borders as PNG image files or PDF files. Add text and images before you print to personalize them. You can use the backgrounds and borders for personal or educational use, but you cannot place them on your website without linking back to this site.
What can these page borders be used for?
You can create thank you notes, stationery, letters, posters, place cards (print 6 to 8 on a page to create place cards for your Thanksgiving meal), greeting cards, Thanksgiving page border, etc.
How to Make a Thanksgiving Certificate?
Select the template that you want to use from the selection above.
Click on "customize" to open the border maker.
Click on the "A" icon to add text.
Add text to the certificate and move it around or drag it to make it larger.
You can also click on the picture icon to add a photo or picture.
How to Make Free Thanksgiving Letter Borders
If you want to use the printables to create letters, then you have two possible options:
Print a blank border and handwrite the letter.
Type the letter before you print it. To type the letter, you will need to select a border template from the selection above. Click on the button below. Click on the letter A to add text. Drag the text to wherever you want it to appear.