We get many requests for certificate of participation award templates for participation in events, programs, meetings, competitions or educational courses. A participation certificate is also a perfect solution if you want to award each participant and not only those who excelled. If for example, you give the top students a certificate of excellence you can give all other participants a certificate of participation. This ensures that every person receives some recognition. You can customize all of the certificate templates without downloading any software! You just type in the text before you print to create a professional award certificate. Some of the award certificates even include a company logo which you can upload. Even if a logo is not included in the template that you select you can still add it. All of the certificates of participation are free!
Select a Participation Award Template: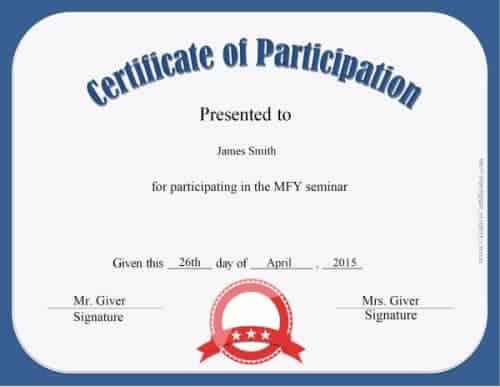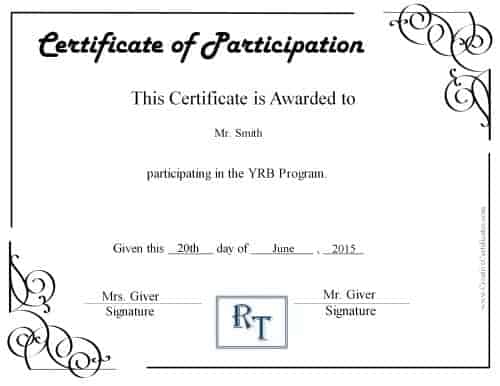 Add your own logo to either of these certificates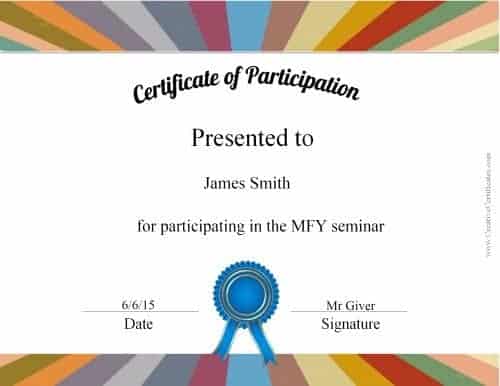 How to Add Your Logo
It is very easy to add your logo before you print. Click on the image icon. Select the file with your logo. Move it to wherever it should appear.
Didn't find what you are looking for?
If you are looking for a different design you might want to try our certificate templates that can be customized with your own text (including the title). You can use them for any purpose to create the perfect award for your needs.