You can bring the beauty of flowers to your next project, whether it's holiday cards or a certificate of achievement. Best of all, you don't need to pay a cent to make it happen. Simply scroll down, pick your favorite border and click on it to open the free online border designer.
A selection of flower borders that you can print blank or you can add text to them before you download. Choose a flower border template and click on "customize" to open the border maker.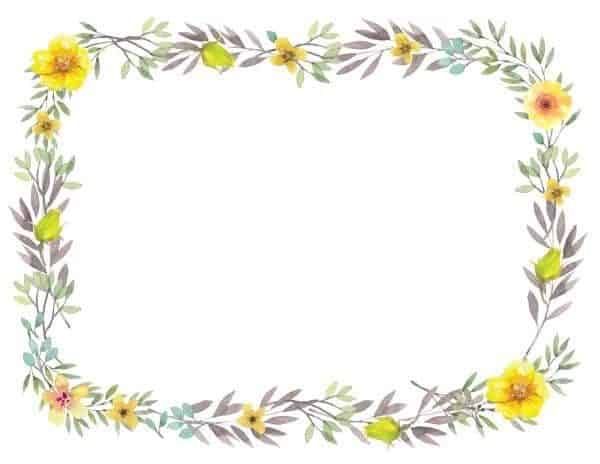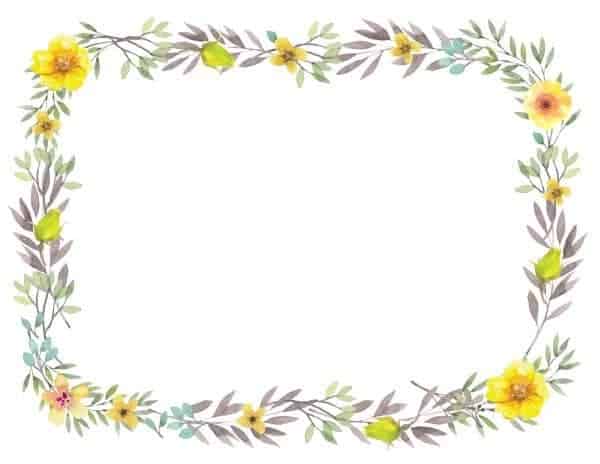 Description: Yellow Flowers- This lovely wildflower clipart border brings a little of nature's beauty to any certificate or project.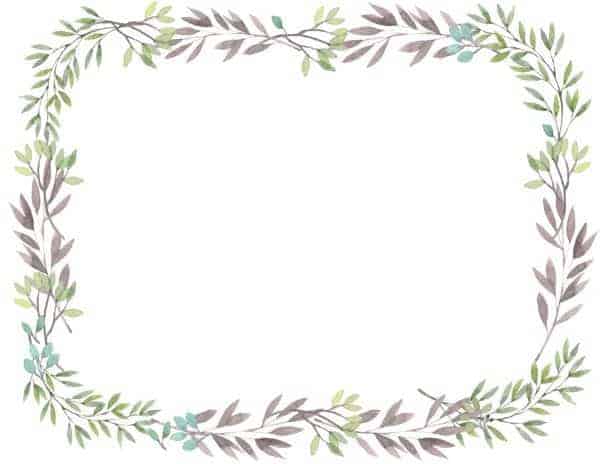 Description: Mostly Leaves- A neutral, leafy border to add visual interest and a pop of color.
This template has pretty pink flowers painted with watercolor.
Description: Leaves with Pink Clusters- Add some beauty with this border, with clusters of pink hydrangea and hints of lavender buds.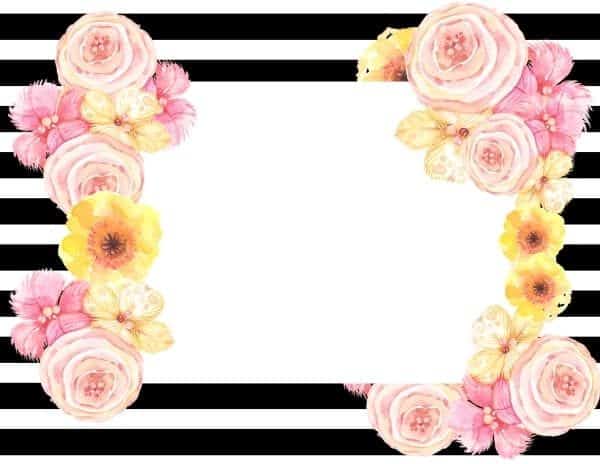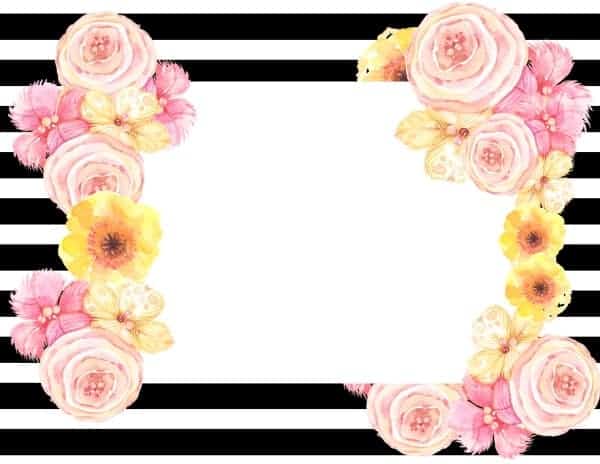 Description: Flowers and Stripes- This modern, striped border has floral details in yellows, pink, and peach for a bold, artistic frame.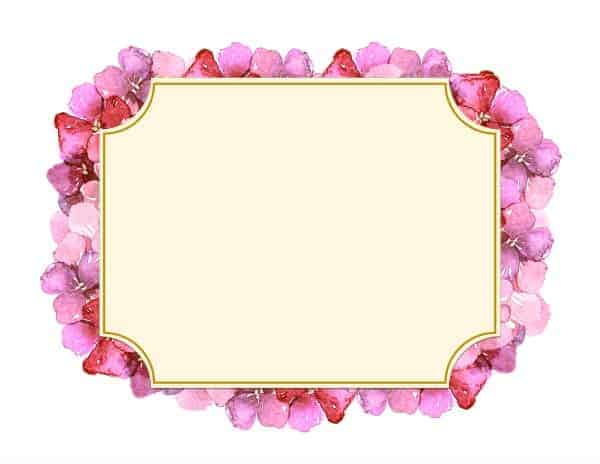 Description: Pink Flowers with a hint of red- Sometimes you need a touch of romance, and this border has a classic feel that's ideal for love notes, signs or certificates.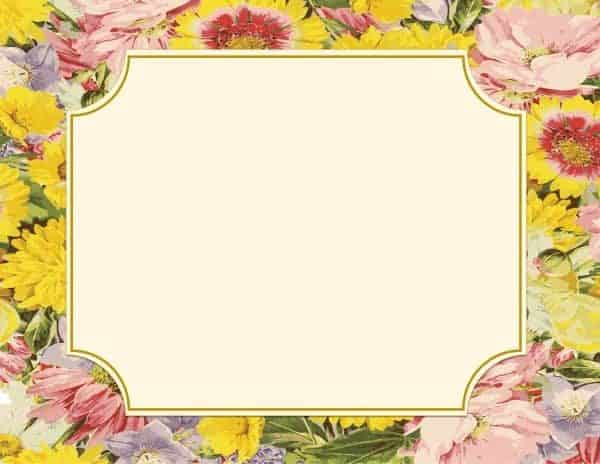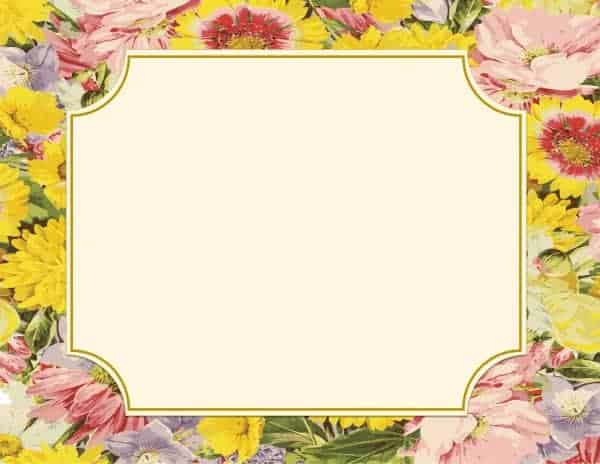 Description: Yellow, Pink, Light Purple- A broad, sunny border with yellow, pink, and violet flowers will bring a cheery note to your project.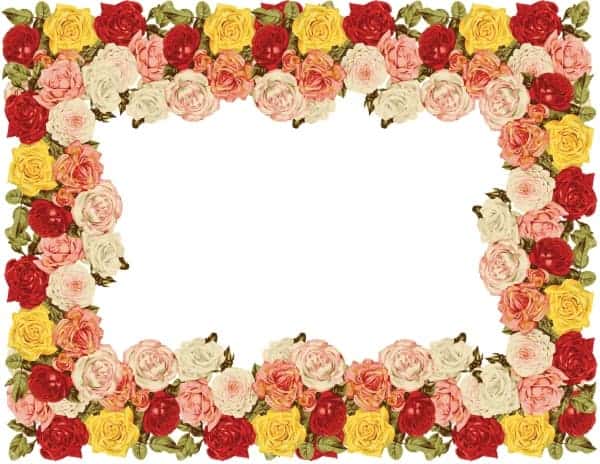 Description: Tricolor Roses- Roses never go out of style, and these full blooms will decorate the page with a timeless appeal.
Description: Pink rose print- This is the perfect understated border when you want to combine a classic feminine vibe with a stunning floral rose print.
Description: Unusual Shape- There's nothing wrong with a square border, but this unique shape with mixed flowers in pink, peach, cream, and yellow harkens back to a simpler time when fancy details were added by hand.
Clip Art Borders
This clipart flower border has small clip art flowers on the top and bottom of the page and pretty leaves along the sides.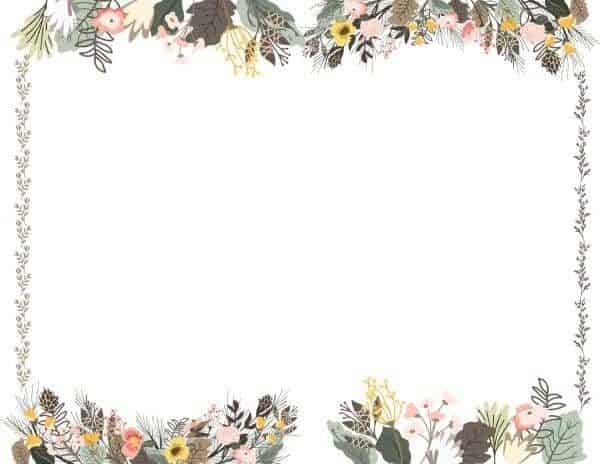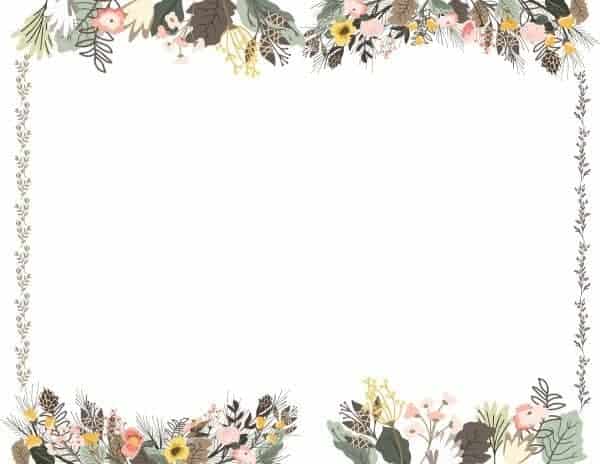 Description: This Clipart Flower Border is a mix of wildflowers and abstract leaves at the top and bottom of the page pairs with a narrow leafy border to remind us of spring meadows.
This flower border clipart features a bunch of flowers in each of the four corners.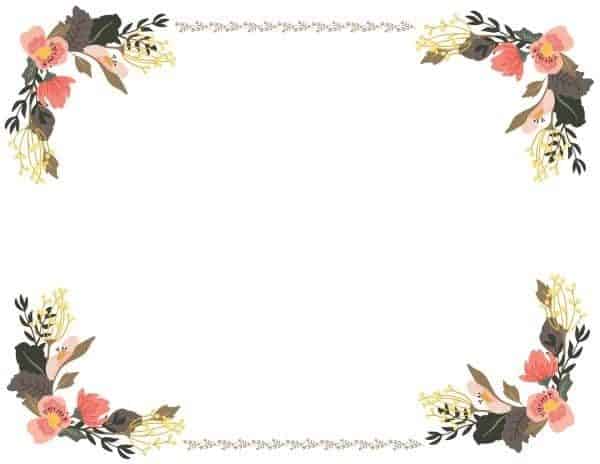 Description: Modern art meets an art nouveau inspiration in this breathtaking peach, and coral floral border with corners joined at the top and bottom by delicate sprigs and buds.
Description: Pink with Neon Leaves- You'll find a hint of whimsy and romantic delight in these bold pink blooms with their heart-shaped petals and bright green leaves. Tendrils made from individual dots offset the thin, precise line border that connects everything together.
Description: Pink Tulips- Free your inner artist with these abstract pink tulips, the perfect frame for any creative project, note, or certificate.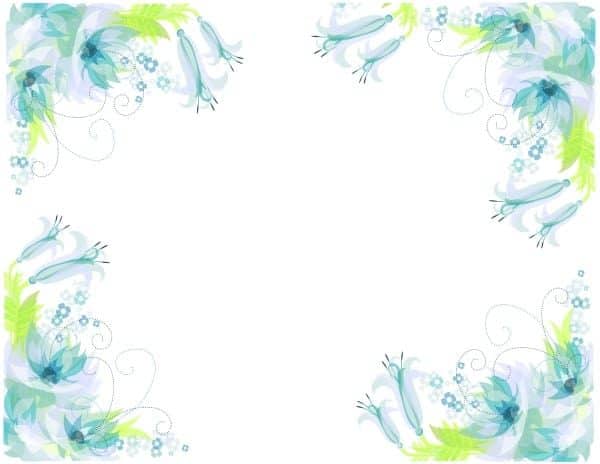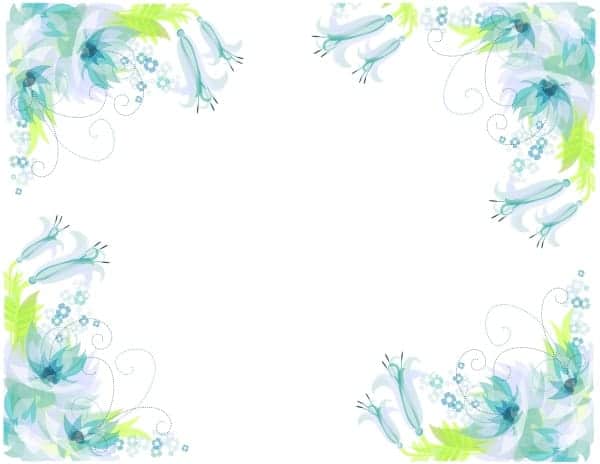 Description: Blue Abstract- A modern, youthful abstract collection of bluebells and other flowers pairs with slim tendrils, bright, cheery leaves, and a fairytale feel.
Description: Pink with Pink Centers- A simple collection of pink in pink blooms with rich greenery to frame any project.
Please note that the borders are shown in landscape orientation but they can be used in portrait orientation too.
What can these borders be used for?
Since you can add any text to the borders or print them blank, you can use them for multiple purposes. For example, to create:
Anniversary certificates
Thank you cards
Greeting cards
Birth certificates
Notecards
Printable signs
Invitations
The next time you're making an idea board, collage, framing a picture, creating a page for a journal, or writing a note to someone you love, print off one of these gorgeous borders to add a special touch. Get inspired. The possibilities are endless.
Historically, decorative borders were carved in stone or drawn and painted by hand. Fortunately, with these stunning floral clipart borders, you can bring drama and beauty to any project in minutes. Follow the steps below to elevate your next idea.
How to add a photo to the border?
Click on customize to open the border maker.
Click on the photo icon to upload a photo.
Select your photo to insert it into the border.
Move it around or change the size.