If you want to let your grandmother know how much you appreciate her then these printables will help you do so! You can even add a photo of your nana with her grandkid/s to personalize the certificate. Each printable certificate can be customized so click on it to type in your details and add your photo (if you use one of the templates with a photo).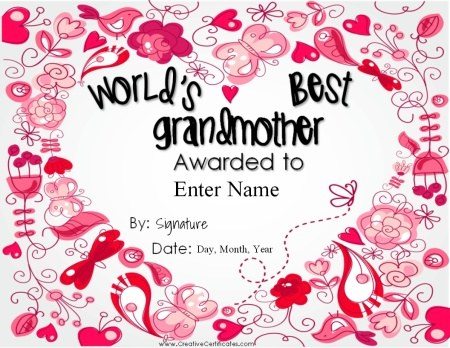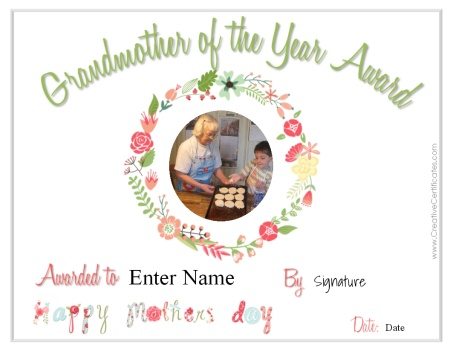 If you used this template and added a photo of all your grandmother's grandkids it would make a really special DIY gift that she will treasure forever!
The other frames are not as big so you will probably not be able to use a photo with too many kids unless the faces are small.