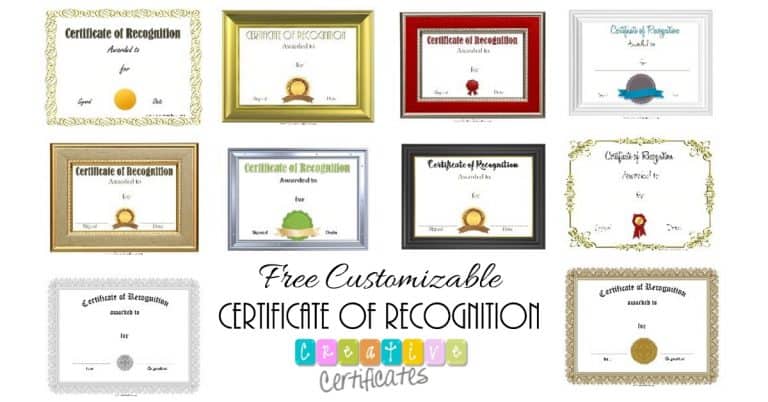 Select a certificate of recognition template below and customize it with your own text. There are many designs available. You can customize them all with our free certificate maker. You can also use our certificate template to create additional recognition certificates if you do not like the designs below.
Gold Frames
Framed Certificates
Black and White Recognition Certificate Templates
Formal Templates
How to Customize a Certificate of Recognition Template?
Select a certificate template from the selection above.
Click on "customize".
Type all of the details: the name of the recipient, the reason for the reward, the date and the name of the person or establishment presenting the award.
If necessary, move the text around and/or make it larger or smaller.
Once you are happy with the way it looks, click on download or print.
Tip: If you are using these certificate templates for volunteers then you might want to check out our volunteer appreciation certificate templates. You can use them to recognize a volunteer's contribution. since you can customize all of the text, you can actually use them for any purpose even if it is unrelated to volunteers.
Didn't find what you were looking for? We also have hundreds of free certificate templates available. They can all be customized with our certificate maker.