A selection of free printable heart border templates.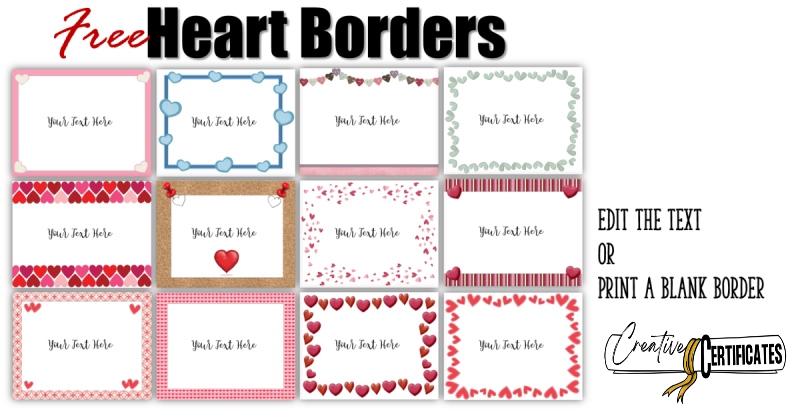 Select border by theme and then select "heart borders". If you want to print a blank heart border, then delete the text and download the blank border.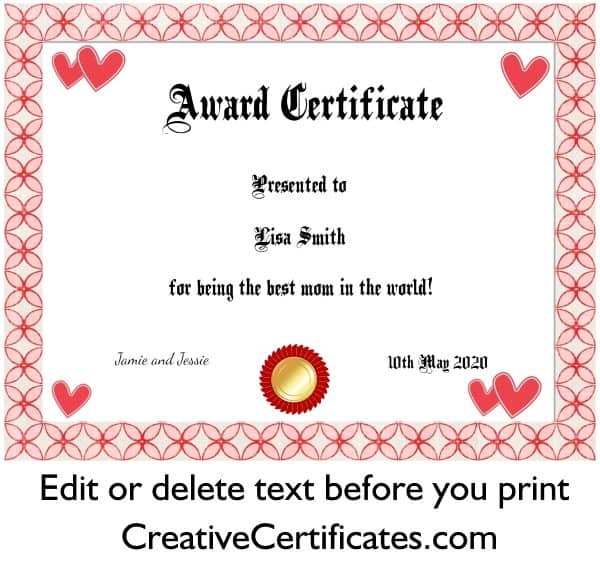 We understand how important it is to make your designs and projects stand out, and what better way to do that than with a beautiful heart border?
Our heart borders come in a variety of styles and sizes, making them perfect for any occasion. Whether you're creating a Valentine's Day card, designing a wedding invitation, or adding a special touch to your scrapbook pages, our free borders are sure to add a lovely and romantic touch to your project.
We believe that creativity should be accessible to everyone, which is why we offer these customized borders completely free of charge. Simply browse through our selection to choose the ones that best suit your needs. Add your text or images to customize your border and then download it. We hope you enjoy using them as much as we enjoyed creating them.
Free Heart Border Templates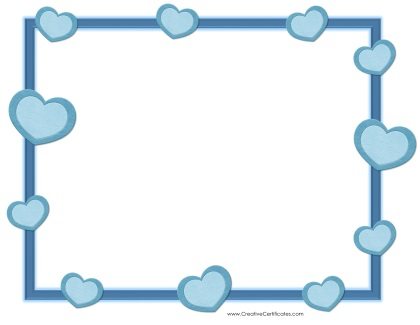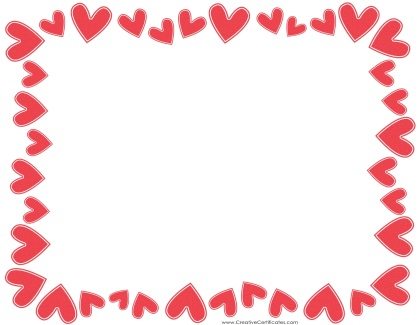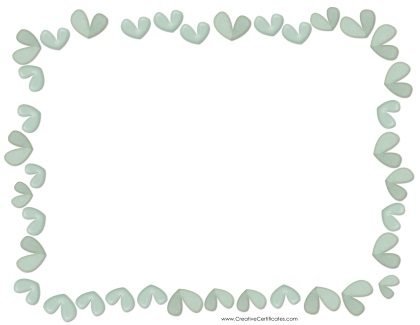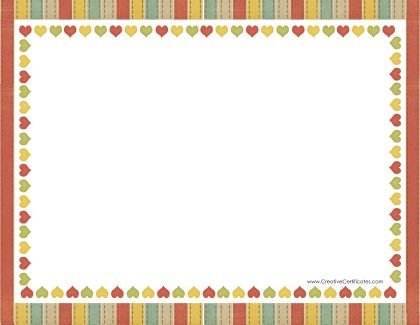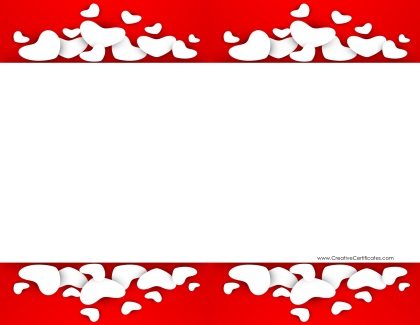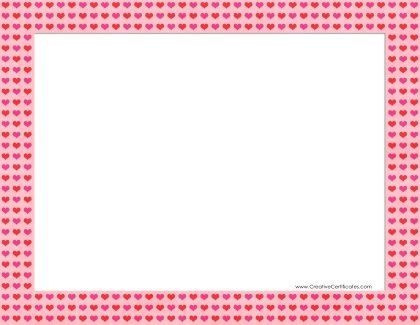 Heart borders can be used for a variety of purposes, such as:
Certificate of achievement: Create a certificate of achievement for a loved one or a significant other, to recognize their accomplishments or to express appreciation for their efforts.
Wedding invitations: Design wedding invitations, RSVP cards, or save-the-date cards. They add a romantic touch to the wedding theme and help set the tone for the event.
Valentine's Day cards: Create Valentine's Day cards. They can be used to create romantic cards for spouses, partners, or friends.
Scrapbooking: Decorate scrapbook pages, adding a touch of romance and sentimentality to the memories captured in the scrapbook.
Art projects: Heart borders can be used in a variety of art projects, such as creating posters, flyers, or banners. They can be used to create a focal point or to add a decorative touch to the overall design.
Posters: Create posters related to romantic themes.
Wallpaper: Create wallpaper for your phone or computer.
Quotes: Add motivational quotes to the backgrounds. Select the template you want to use and then click on "add text" to add your quote.
Overall, heart borders are versatile design elements that can be used in a variety of creative projects to add a romantic and sentimental touch.