Free printable certificates for kids. Use them at home, in school, for sports achievements, or for any other reason or occasion. We offer hundreds of different printable certificates for children free to download and print. No need to register and no limit. You can also use our certificate maker to make your own free customized certificates with photos of the kids. If you do not find the specific certificate that you are looking for then you can just use any template and customize it to meet your needs.

How to Make Your Own Custom Certificate
With our free certificate maker, you can create your own certificates online free of charge. Here are some of the sample templates available but there are many more.
You can edit all text and use these templates for any purpose. To create a blank certificate for kids, delete all text.
Children's Certificates
A selection of awards for achievement or participation in sports.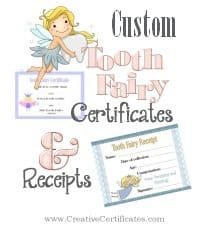 Tooth fairy certificate, letter, and receipts.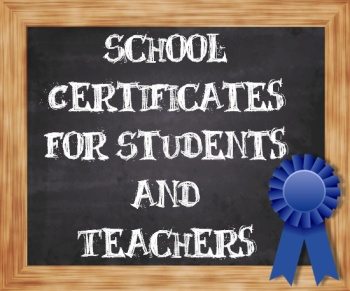 A selection of certificate templates for teachers, students, and parents.

Awards for Teachers or Parents
Best Teacher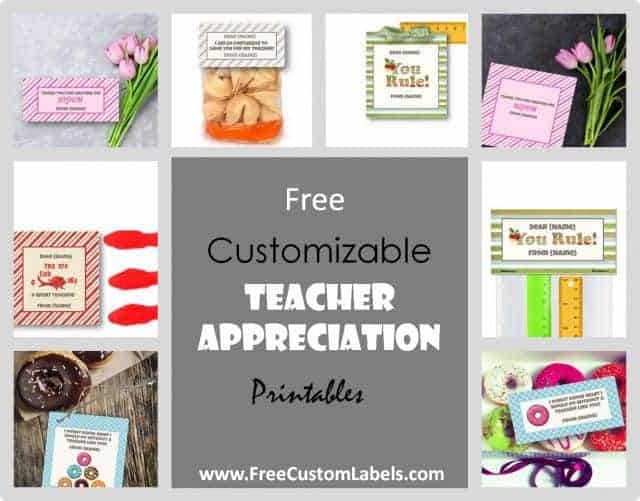 Teacher appreciation awards.

Best Mom

Greatest mom certificates
Let mom know how special she is.

Best Dad
Printable awards
Let dad know how special he is.

Certificates for Teachers / Homeschool
First Day of School, Kindergarten or Preschool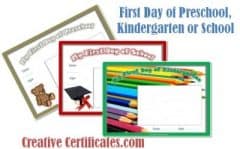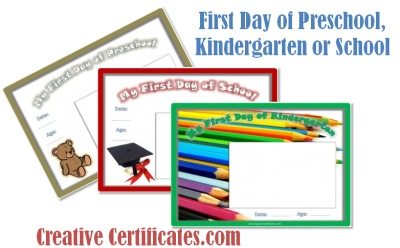 Give to students on the first day of school. You can also add their photo.
Spelling Bee Certificate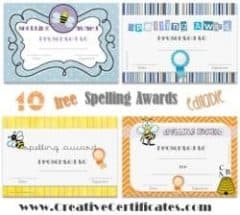 Use for a spelling bee or for spelling competitions or tests at school.
Sports Certificate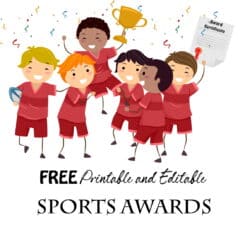 A selection of awards for achievement or participation in sports.
Good Behavior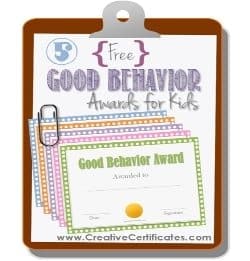 Good behavior certificates with or without a photo. We also have a British version for Good Behaviour.
School Certificates

A selection of school certificates for a good job, effort, student of the week, and many many more…
Attendance Awards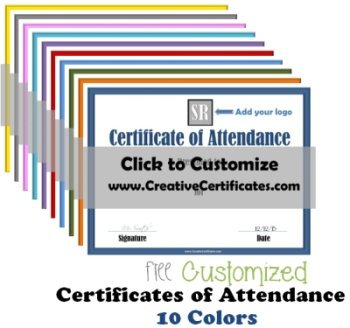 Attendance award certificates for perfect attendance and other classroom awards.
Graduation from Preschool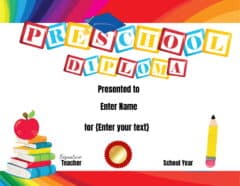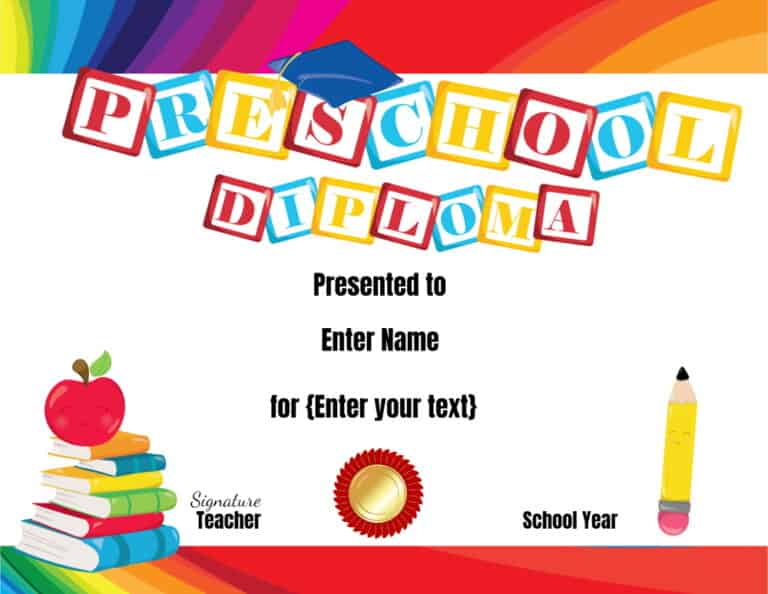 Graduation from Kindergarten
Graduation from School

More certificates for teachers
Certificates for Babies and Toddlers
You'll Be Amazed How Easy It Is…
Find a Template
Select a certificate template from this page or from any other page on this site.



Edit the Text
Edit the text and add a photo if you want one.

Print
Download the certificate and/or print it.

Children love to be praised and awarded. They strive to impress others and are thrilled when people notice and recognize their achievements. Recognition comes in many forms. Children can be praised, and receive certificates, or even gifts. Praise is something that should always be given but it doesn't last forever. Children also love tangible forms of recognition. If you buy children a gift or award each time they do something deserving, you might land up having to deal with other behavioral issues. Firstly, they start expecting to receive a present every time they do something worthy. Secondly, when things come too easily they stop appreciating things. An award certificate for kids is a perfect solution. It is a great tangible and symbolic way to say "Well done! You have done a great job! Keep it up!".
With our free certificate maker, you can make your own certificate for kids.
The Benefits of Certificates
Encourage and motivate children.
Boost children's confidence.
Remind you to praise kids.
Certificates for school children can motivate them at school to study, do homework, not miss classes, etc.
Uses for these Award Certificates
Being brave at the dentist
Doing chores at home
Succeeding at something that was challenging
Accomplishment in school
Excelling in sports (or even just trying for those who need more motivation)
Certificate of Participation for kids
They can be used by the tooth fairy (if you prefer these to the tooth fairy certificate available on this site)
They can be used for kids who do their homework over a specific period of time (for those who need to be motivated to get it done)
For kids who do all of their chores
For ballet achievements
Sport achievements
Certificate of appreciation
Certificate of achievement
For siblings for getting along with each other
If your little superhero has successfully completed a mission of his own (like tidying his room all week, being very kind to his brother, or sharing with a friend) then why not give him a Superman, Spiderman, or Batman certificate!
Speech therapy graduation certificate
Big brother award certificate
To recognize milestones such as a first haircut
Certificate of completion for kids who complete something at school, home, or after-school activities
Certificate of excellence for students
Preschool certificates and awards (such as preschool participation certificate or for the first day of school)
Kids diploma template – see graduation certificates
Bring your child to work day certificate template
Homeschool award certificates
Best son or daughter award
For any other achievement…
Dinosaur Themes
The following free printable dinosaur-themed templates can be customized before you print them. Add the child's name, the reason he or she is getting this award, the date, and the signature.
There are a few different templates to choose from.
You can either print the certificate and add the details in your handwriting (by clicking on the image) or open up the PDF version which can be customized before you print it (by clicking on the text "customizable version" beneath the image).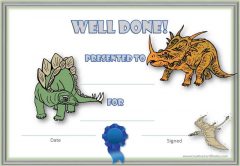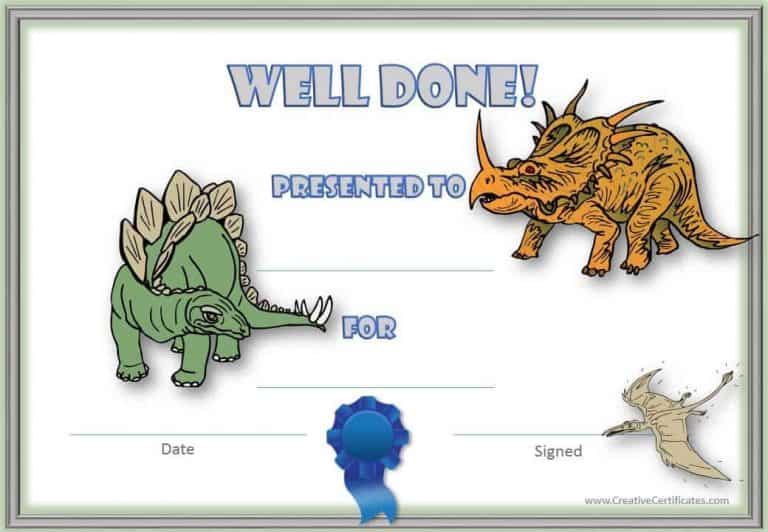 These printable certificates were requested by Carolina, a teacher from Uruguay, who asked us to make her certificates with dinosaurs. If you are looking for specific certificates that you don't find on this site then please leave a comment and we will try to help you too!
Pirate Themes
We offer a selection of pirate certificate printables for pirate fans. Ahoy, Matey!
---
How to Add a Photo
You can add a photo of the child to the certificate. You can also add more dinosaur clipart. To add clipart or photos click on the image icon.
---
We have many more free printable certificates and awards on this site. If you did not find what you were looking for then please search the site or try our free certificate maker.