Create a Custom Winner Certificate in Two Minutes!
Here are some sample winner certificates that can be made with our free certificate maker. You can use each winner certificate template for any purpose since all of the text can be customized. It can be a first place award, second place award or any winner award that you want.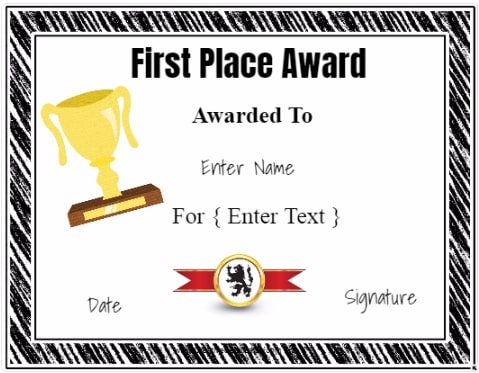 How to Make a Winner Certificate
To select a certificate border, click on "click here to choose a border" then select the border.
To select clipart, click on "click here to choose a border or ribbon" then select the image.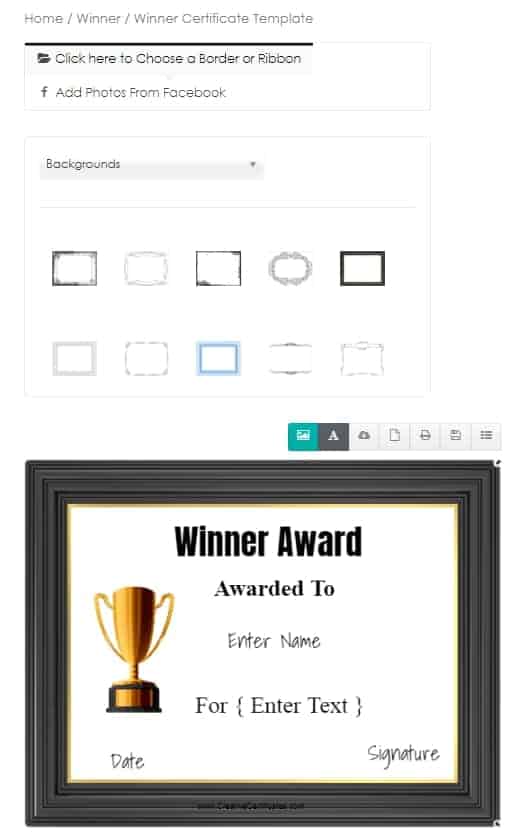 What can these winner certificate templates be used for?
You are free to use them for personal or commercial use. As always, on this site, if you put them on a website you will need to link back to this page.
School – you can use them for competitions at school. We also have award certificates with a school theme.
Sports – for winning races and other sports events. We also have sports awards for specific sports.
Workplace – running competitions for the most sales, most leads, etc is a great way to increase revenue by motivating staff. Don't forget to add your logo. To do this, click on the little picture icon to the left of the text icon.
You can find other printable awards on this site.