A volunteer certificate of appreciation is a great way to show volunteers how much they are appreciated without spending much money. The volunteer certificates are all free so all you need to pay for is the printing costs and the frame if you have the award framed. The volunteer appreciation certificate prints on a standard page so it shouldn't cost much to print. If your organization has a logo you can easily add it to the award.
Please note that all of the wording can be edited so you can use the volunteer certificate template to create many awards such as: community service certificate, volunteer service certificate,  volunteer of the year or month, NGO volunteer, parent volunteer (for schools or teachers), etc.
Volunteer of the month certificate template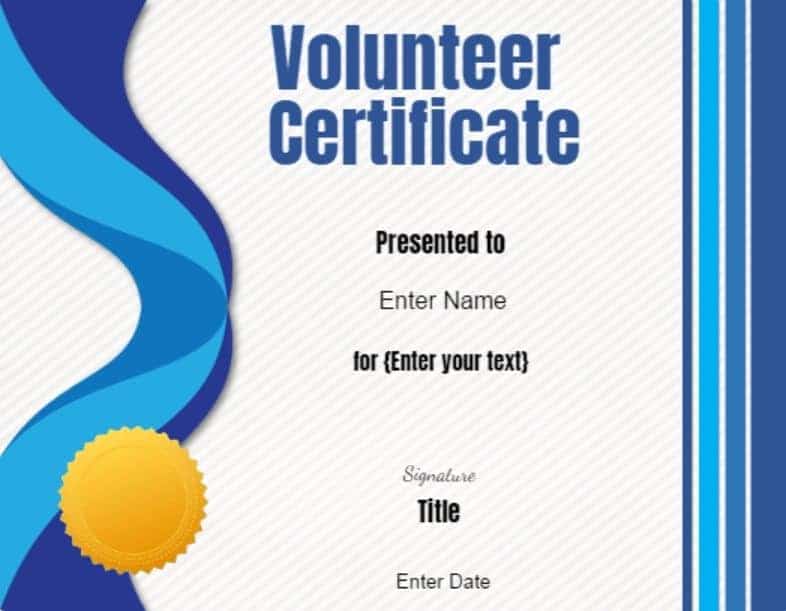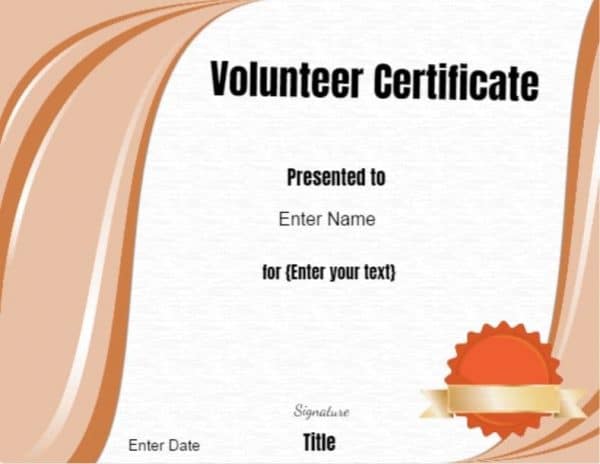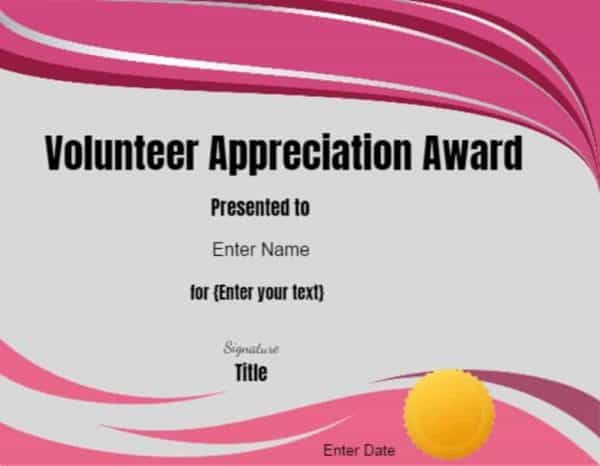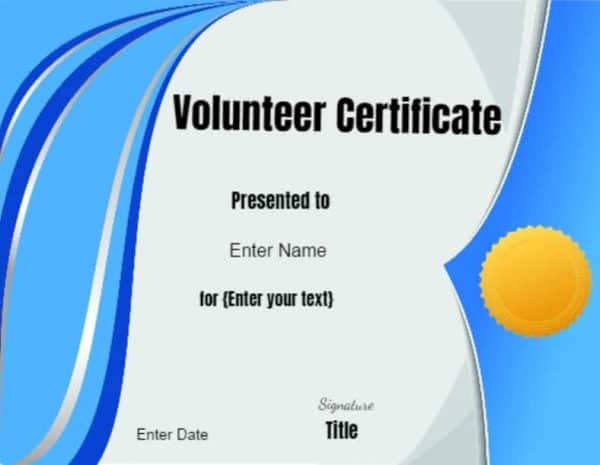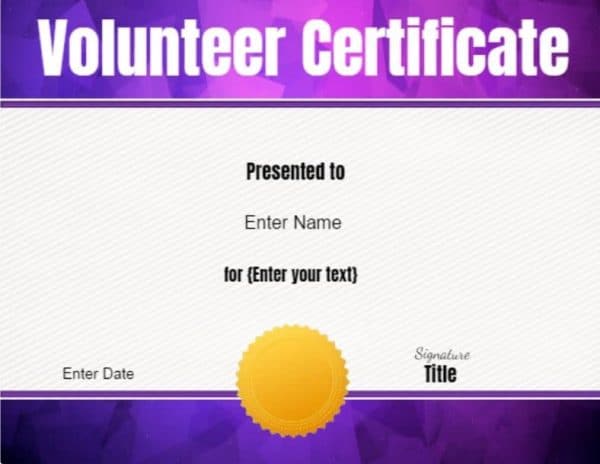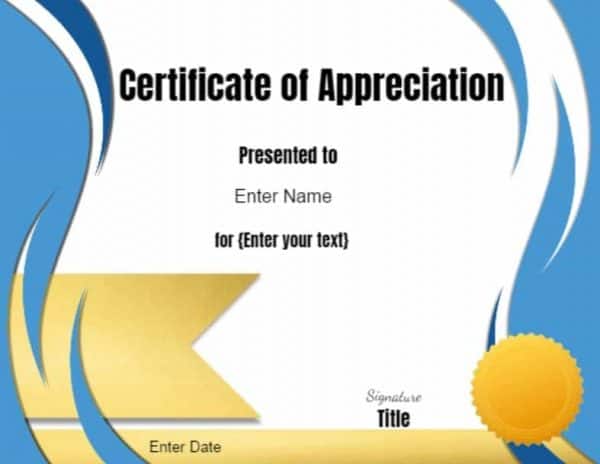 How to Make a Volunteer Certificate of Appreciation
Select a volunteer award certificate template from the selection above. Select the design that you like. Don't pay attention to the sample text since you can edit every word.
Click on the sample text and replace it with your own text. You can add any volunteer thank you wording. It can be general such as "Thank you for making a difference" or specific such as "We are pleased to recognize your 50 hours of community service".
Click on the A icon if you want to add additional text. You can also click on "enter" to carry on typing on the next line.
Click on the image icon if you want to add a logo or photo.
Click on the page icon to download as a PDF document.