Football Certificates
A variety of free printable football certificates. You can customize the text with our online certificate maker so these award certificates can be used for any football achievement. There is a list of ideas below but you are free to add any text that you want.
Select the certificate template that you want to use and then click on customize to get started!
Add a name and/or number to the jersey to personalize the certificate template.
Black jersey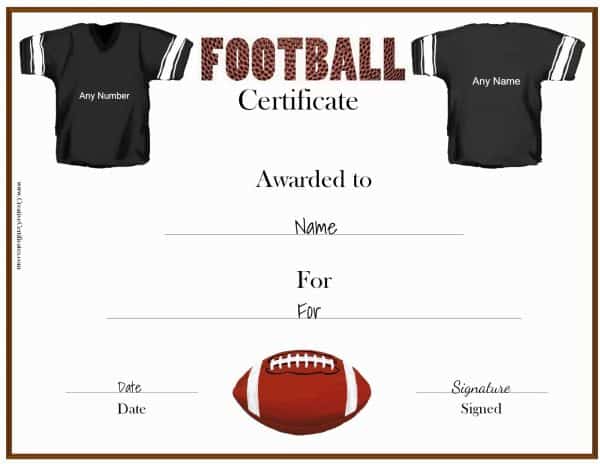 Orange jersey
Blue jersey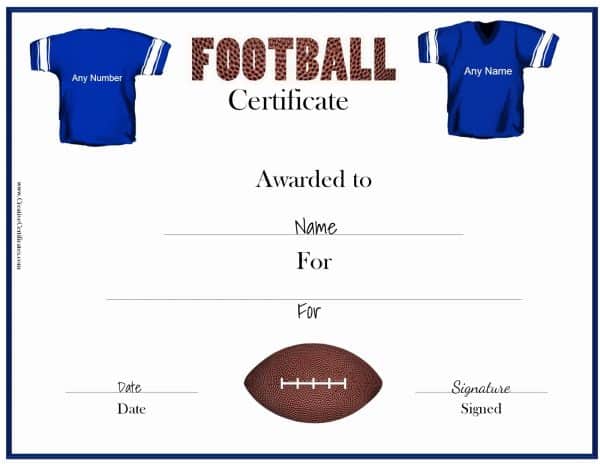 Green jersey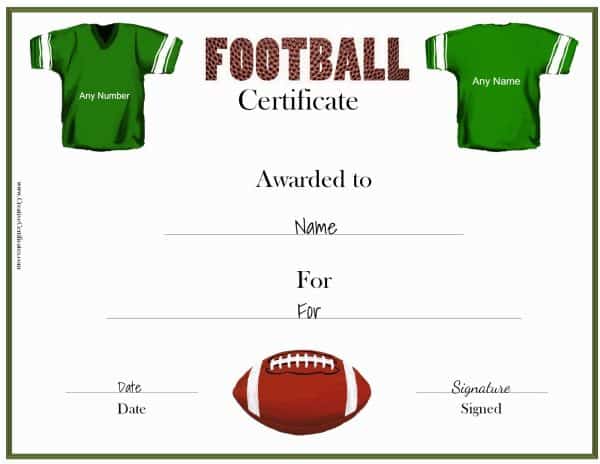 Red jersey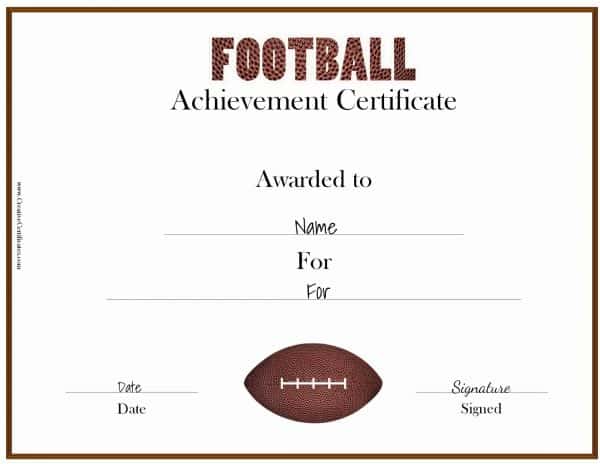 The following certificate templates have text only with no graphics.
Football awards can be awarded for accomplishment, persistence, improvement, effort or achievement.
Here are some ideas:
MVP
Best team player
Coach of the Year
Most Determined
Most Improved
Top Goal Scorer
Most Tackles
Most Rushes
Longest Rush
Most Dependable
Least Dependable
Most Interceptions
Team of the Year
Most Consistent
Super Bowl Champion
Longest Winning Streak
Most Injuries
Shortest Comeback from an Injury
Longest Comeback from an Injury
Most Skillful Player
Best Defensive Coordinator
Most Enthusiastic Player
Best Team Mom
Best Team Dad
Most Improved Player
Best Defensive Player
If you have another idea for an award please leave a comment below!