These awards were requested by Betsy.
Each of these certificate templates has a border with a Star of David (Magen David). The text on these certificates is 100% customizable so you can use them for any purpose. You can edit the text or add more text. You can also add photos.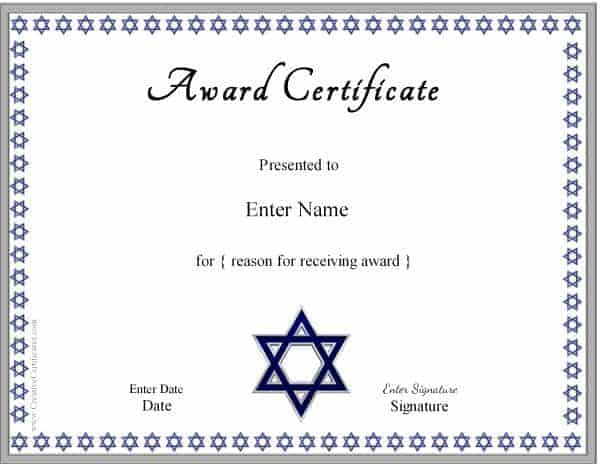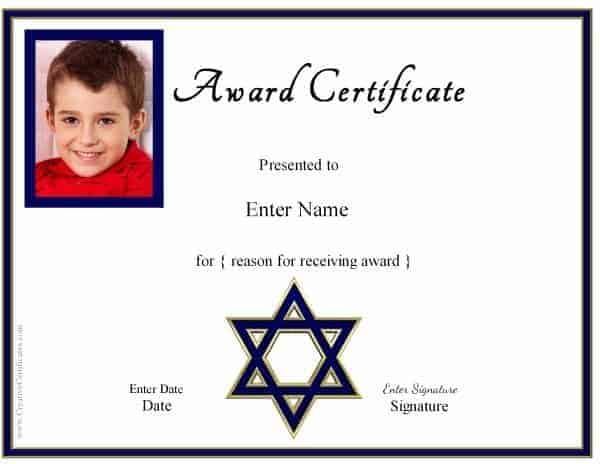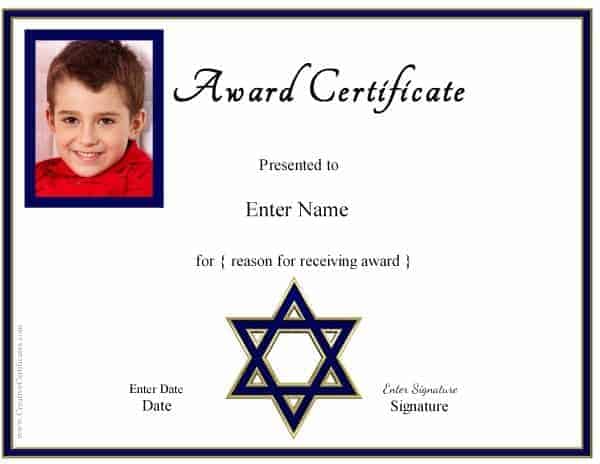 Bar Mitzvah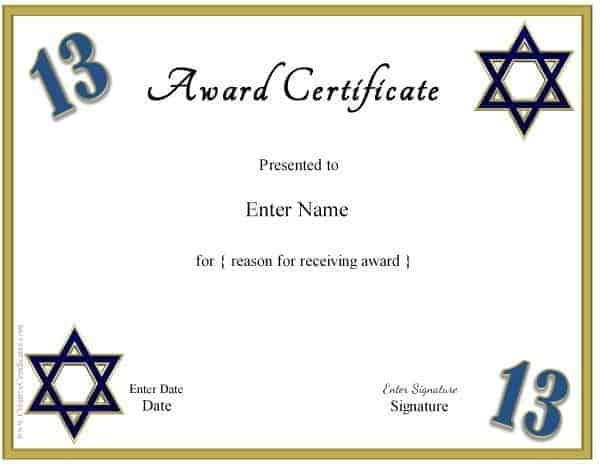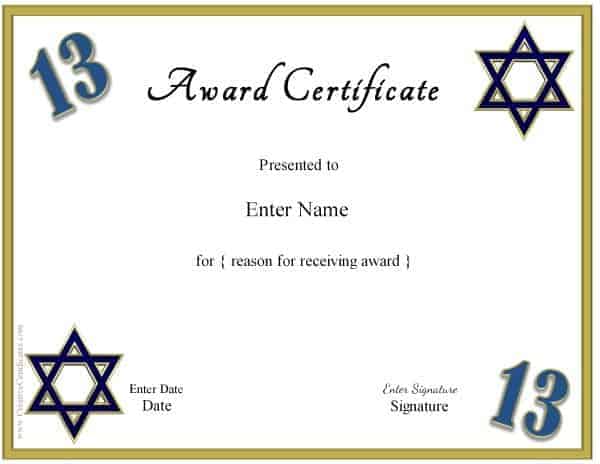 Bat Mitzvah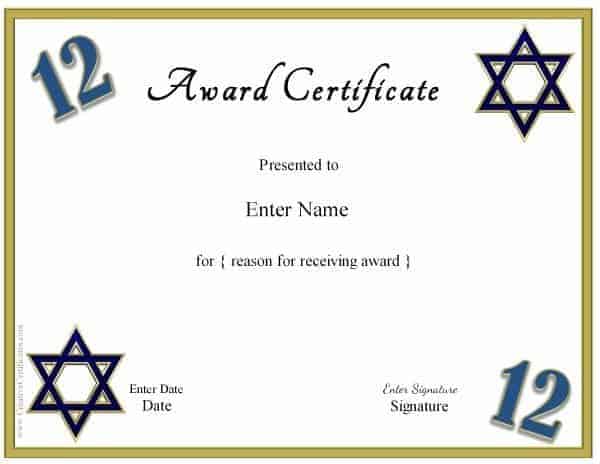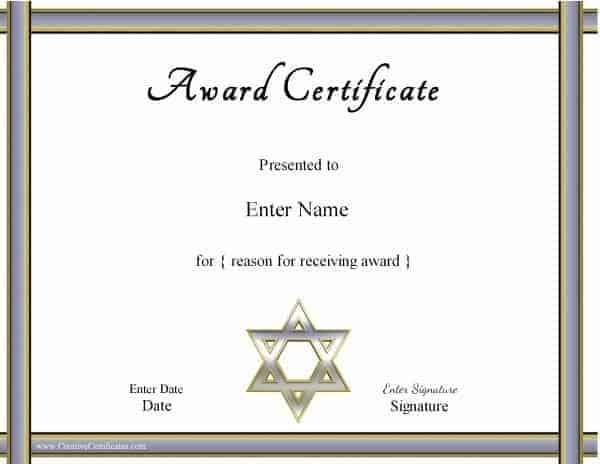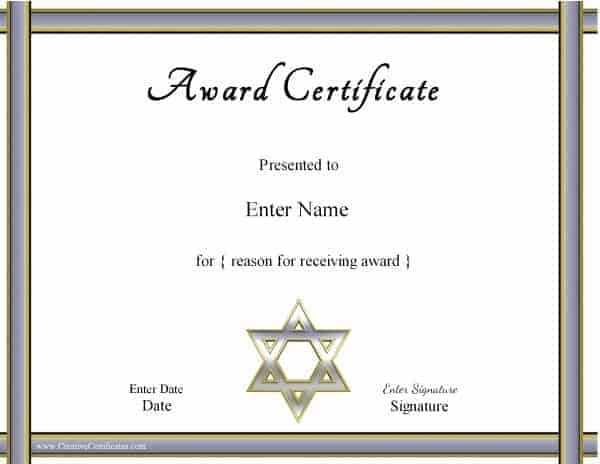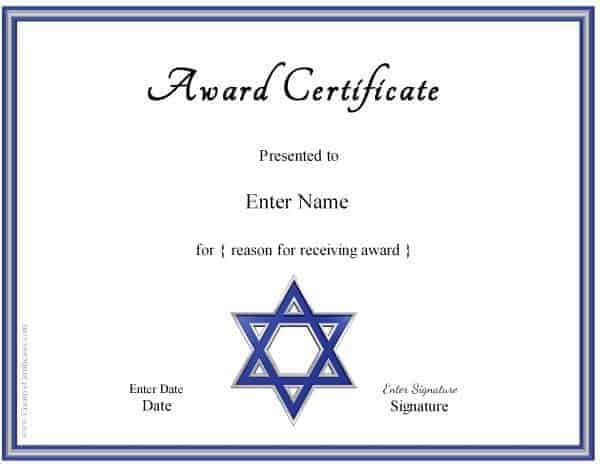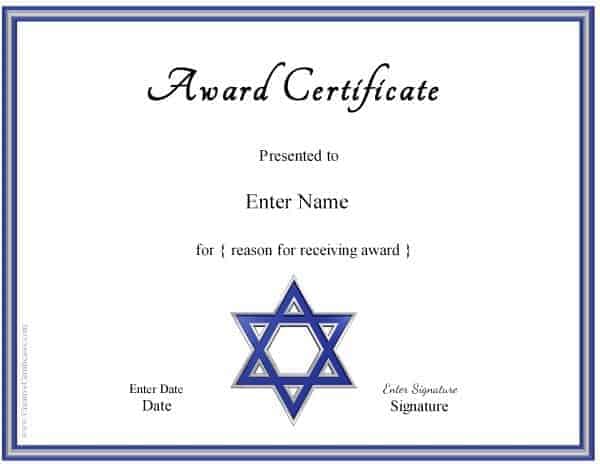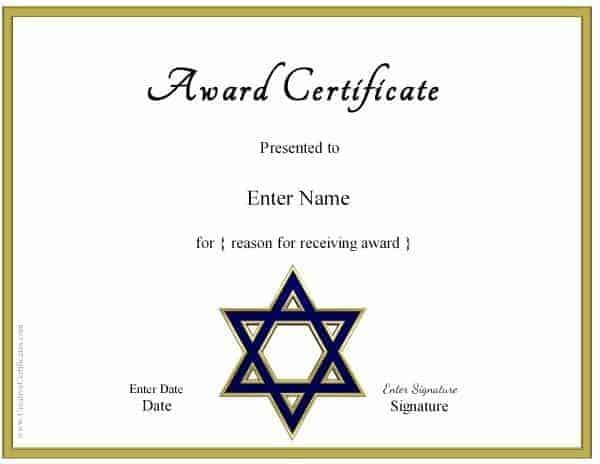 What can you use these printable Jewish certificates for?
Bat or Bar Mitzvah Certificate
Sunday School Attendance (during the year or during the High Holidays – Rosh Hashana and Yom Kippur)
Jewish Baby Naming Certificate
Bris / Brit Milah Certificate
Certificate of Participation (in Synagogue or Shul or any other Jewish Program)
Jewish Wedding Certificate / Jewish Marriage Certificate
Jewish Birth Certificate
Certificate of Achievement (for completing Jewish studies or courses)
Attendance certificate in JCC program (add JCC logo or your community logo)
Certificate of Conversion (although it cannot be official)