Student of the Month Certificate
On this page, you will find an editable student of the month certificate that you can customize online and then print. You can also add a school logo.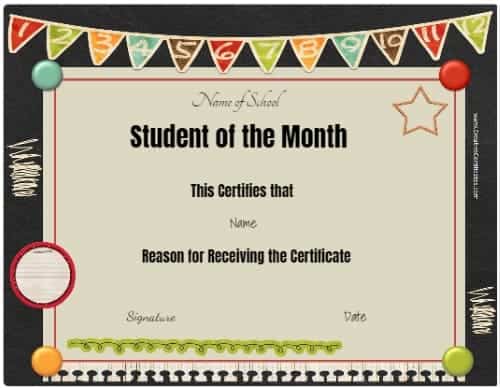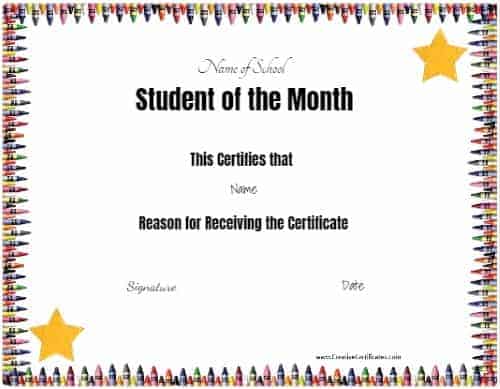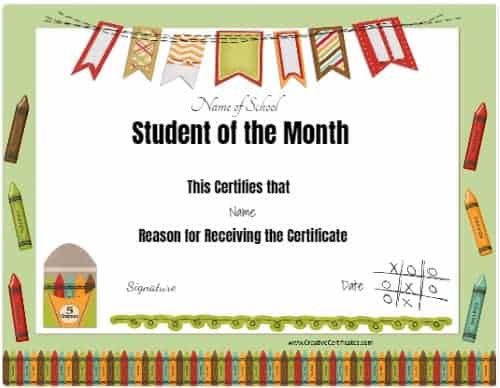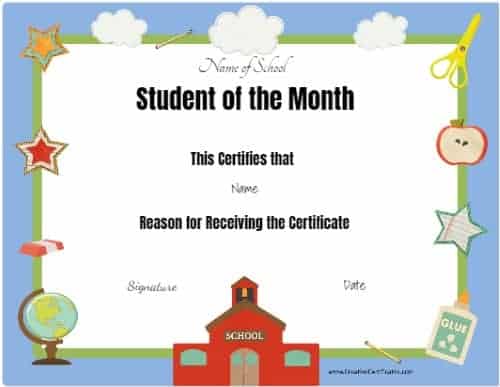 Positive student awards improve behavior and motivate students. Make sure that each student receives an award during the year. Some students need to make more of an effort to stand out. You will want to reward them even if they don't reach the standards that the brighter students reach. You can award students for making progress, for effort, for doing homework every day or for treating friends with respect. If you want to ensure that each student is awarded, then you might want to prepare certificates for the student of the week or the day.
How to Make a Student of the Month Award
Select the template you want to use and click on it to open the certificate maker.
Type the details before you print. Add the name of your school, the student's name, and the reason for receiving the certificate. You can also add the signature unless you prefer to sign it after you print.
Download.
Print.
Student of the Month Printable
Some teachers like to create a poster each month with the student of the month. You can use these templates to create such a poster. Edit the text as required. You can also add a photo of the child. To add a photo, click on "add photo" and select any image from your PC. Once you do that, the certificate maker will insert your photo. Drag it to the desired location. Make it bigger or smaller if required.
Student of the Week Certificate
Since you can edit all text, you can use these templates to create a student of the week award. In fact, you can use them to create any academic certificates. Edit the text and make any free printable award certificates for elementary students. For older students, you might prefer a more mature design. Please see our school certificates.