Free printable and customizable fantasy football awards. All text can be edited so you can make the award certificates funny and personalized. You can also add a number and/or name to each jersey.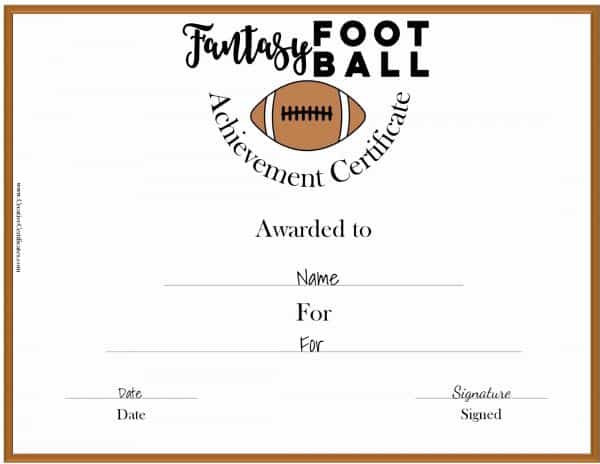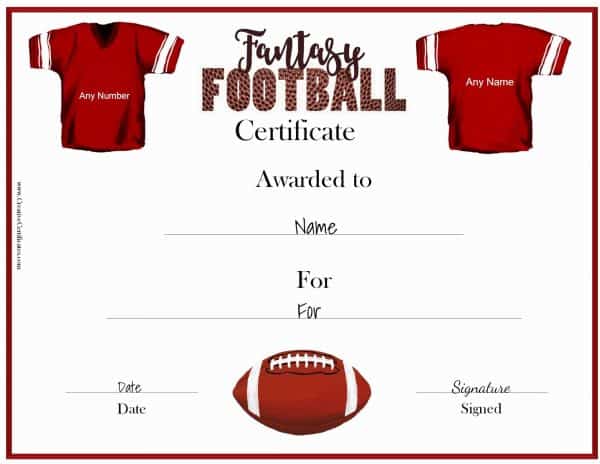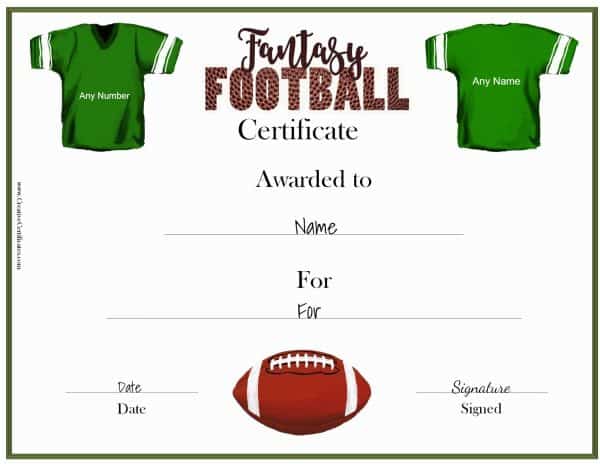 Fantasy Football Award Ideas
You can make the awards serious or funny. Here are some ideas:
Best draft pick
Worst draft pick
Highest scoring week
Crybaby award
Best line up move
Worst line up move
Best RB/WR corps
Highest weekly points
Lowest weekly points
Cheerleader award
Most active award
League champion
Most roster moves
Highest total points
Lowest total points
Longest winning streak
Coach of the year
Participant award
Worst loss
Best loss
Best turn around
If you have any more ideas then please let us know and we will add them to the list.