Free printable employee of the month certificate in six different colors with your company logo. All of the text can be edited if you would like to change the wording. If you want to add your company name or any other text just click on the "A" to add any text that you want. You can move it around to appear wherever you want. We also offer an employee of the month award that looks like a plaque but can be printed on paper or cardstock. There are two versions – with the employee's photo and without a photo.
With a Photo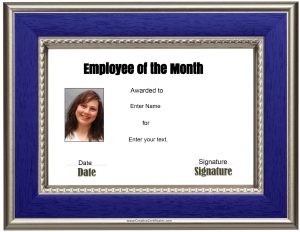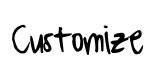 Printable Award Plaque
This certificate looks like a plaque but prints on paper like a certificate
Since all text can be changed these certificates can be used for any purpose such as employee of the week, employee of the year or even any unrelated award.