Free Printable Certificates
These free printable Halloween costume certificates are fun to give out at Halloween costume parties or to friends on Halloween.
There are 12 different award certificates and one blank one with which you can create additional awards. If you have an idea for another Halloween award certificate feel free to comment below and I'll add it to the collection!
Award Certificate for the Scariest Halloween Costume
Most Spooky Halloween Costume
Most Creative Halloween Costume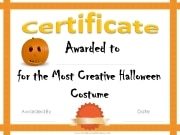 Most Original Halloween Costume
Most Unoriginal Halloween Costume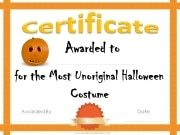 The Best Halloween Costume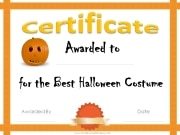 The Funniest Halloween Costume
The Silliest Halloween Costume
The Most Boring Halloween Costume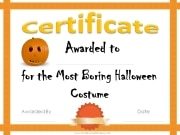 The Naughtiest Halloween Costume
Award Certificate for Winning the Halloween Costume Contest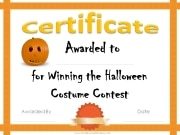 Award Certificate for Losing the Halloween Costume Contest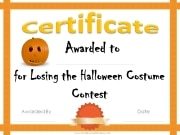 Blank Halloween Costume Certificate