Select a badminton certificate template from the selection below and click on customize to add your own text.
Badminton Certificate Template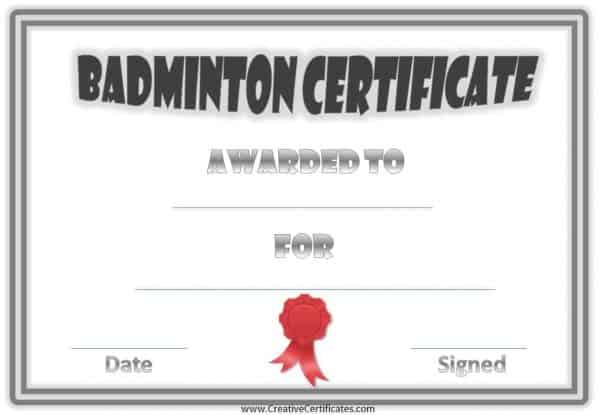 Are you looking for ideas for badminton awards for the end of the year? Do you want to motivate players during the year? You can use our badminton award certificates for any purpose but here are a few ideas:
MVP
Best Participation
Worst Participation
Most Improvement
Forgot racket at home the most times
Lost racket most often
Youngest Player
Oldest Player
Best Team Player
Coach of the Year
Most Motivation
Most Dependable
Least Dependable
Most Skillful Player
Most Enthusiastic Player
If you want to add a photo of the player just click on the image icon and add a photo.