A variety of free printable rugby certificates. The award may be one that is given to the winning team or to individual players. These awards certificate templates can be used by coaches, schools or even parents that want to award their kids for their effort.
Rugby Certificates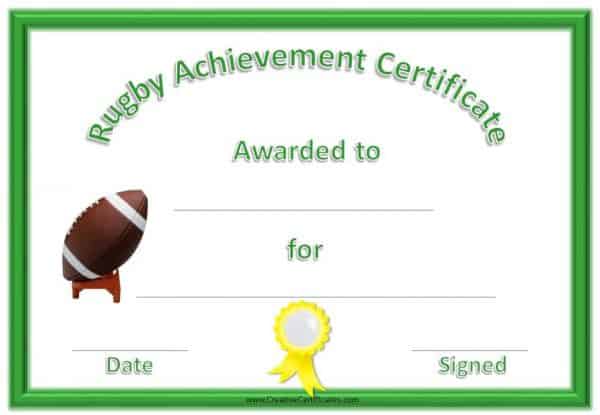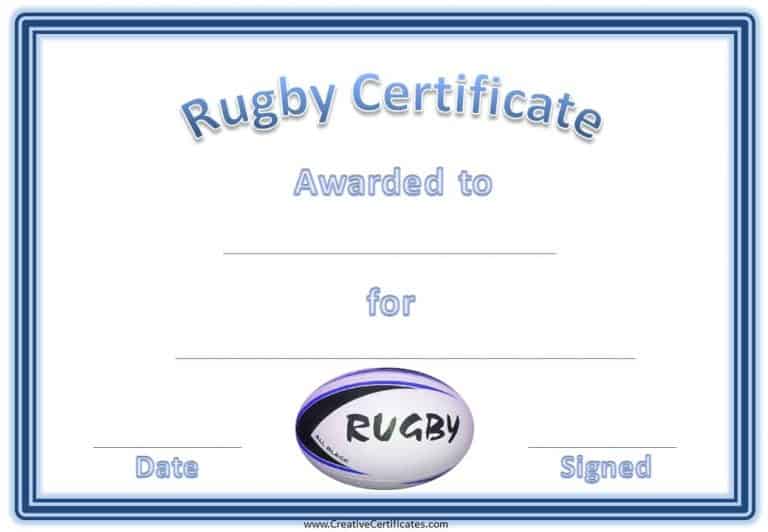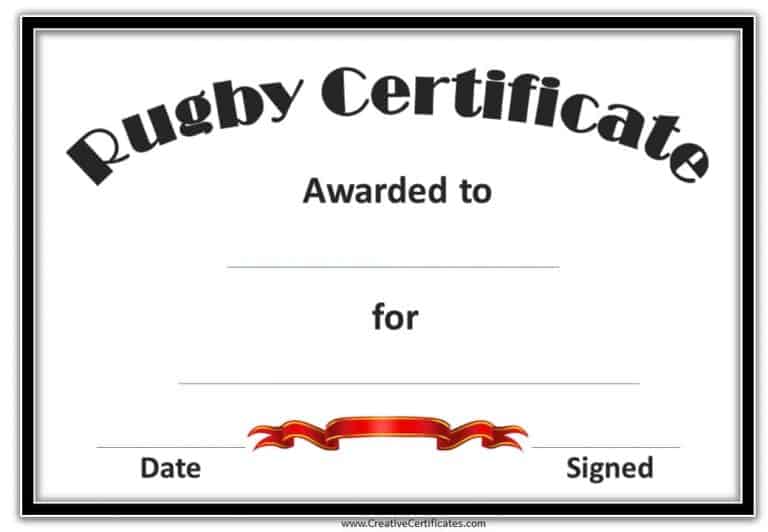 Rugby awards can be awarded for effort, accomplishment, or improvement. You can make the award ceremony serious or fun by including funny awards or awards for worst participation, least dependable, etc.
Here are some ideas:
MVP
MVP- Forwards
MVP- Backs
Best Participation
Worst Participation
Best Team Player
Scoring Most Tries
Coach of the Year
Most Tackles
Best Tackler
Motivation
Most Dependable
Least Dependable
Team of the Year
Longest Winning Streak
Most Injuries
Shortest Comeback from an Injury
Longest Comeback from an Injury
Most Skillful Player
Most Enthusiastic Player
Most Improved Player
Rookie
Did you know that rugby awards have been given out to players from the very earliest days of the sport's history?