End of Year Classroom Rewards
The following classroom rewards can be used at the end of the school year by teachers, parents, and students.
---
Awards for End of School Year Ceremony
A selection of 40 free printable superlative awards for the classroom.
---
Customized Graduation Certificate
Use our free certificate maker to customize your own graduation certificates. Select your border and ribbon and add your own text.
Create a personalized graduation certificate with the student's photo. Our certificate maker will guide you through the steps and your photo certificate will be ready in under 2 minutes and free of charge!
End of year kindergarten diplomas and certificates for kindergarteners graduating!
Printable diplomas for daycare, prekindergarten, and preschool!
A selection of free printable graduation certificates for students from 1st grade to 7th grade.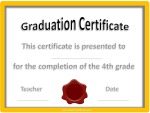 ---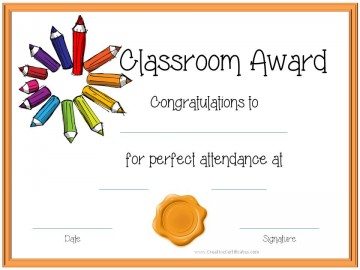 The end of the school year is a perfect opportunity to congratulate and award students for perfect attendance! We offer a selection of free printable perfect attendance certificates from which you can select.
---
Teachers don't always get the gratitude they deserve. The end of the year is a perfect time to reward your teacher for a job well done! We offer a selection of free printable award certificates that your teacher will love!
---
Why not have an award ceremony to award each student for excellence in sports. We offer over 100 free sports certificates. If there is a sport certificate that you don't find on this site then please leave a comment and we will try and make if for you!