Customize the following printable lacrosse certificates with your own text. You can also change the title if you want to change it to "Lacrosse Certificate" instead of "Lacrosse Award".

To create a "Lacrosse MVP Award", click on the line "reason for receiving the award" and type "Most Valuable Player".
Add the reason for receiving the award.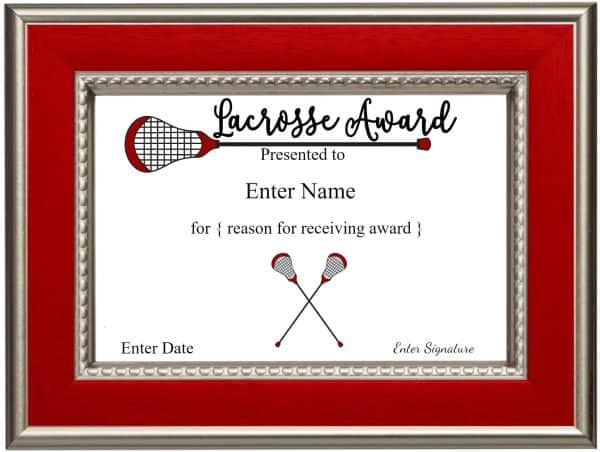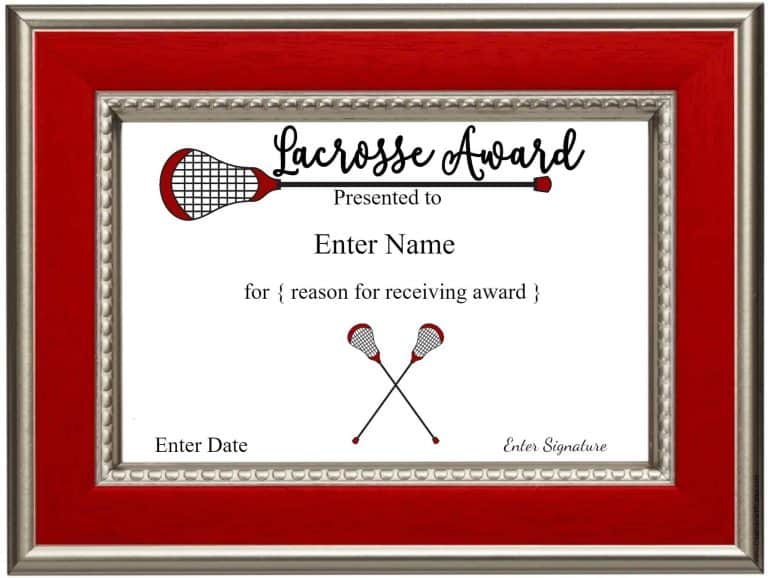 Since all of the text can be edited you can create any lacrosse printables. Simply edit all text and make anything! You can also add more text and images.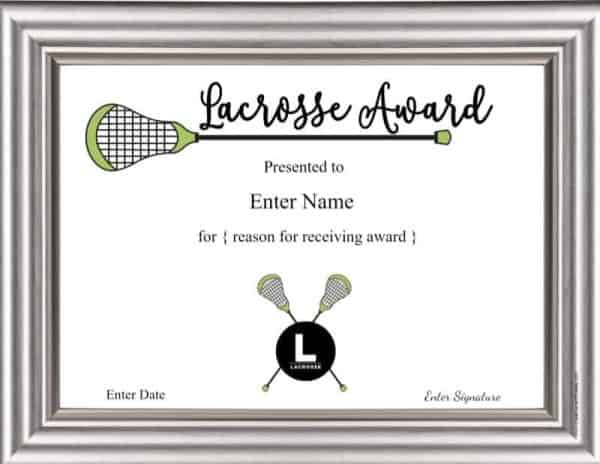 End of season lacrosse award ideas
MVP
Best Participation
Worst Participation
Most Improvement
Forgot lacrosse stick or crosse at home the most times
Lost crosse most often
Shortest player
Tallest Player
Best Team Player
Worst Team Planner
Coach of the Year
Most Motivation
Most Dependable
Least Dependable
Most Skillful Player
Most Enthusiastic Player
How to Edit the Certificates
Select any lacrosse award certificate template from the selection above.
Double click on the text to edit it.
Type the new text. Add the recipient's name, the reason, the date, and signature. You can either sign after you print or type a signature. The font used for the signature looks like handwriting.
Download.
Print.
How to Add an Image
You can add an image such as a photo of the player or the lacrosse team.
Click on the photo icon.
Select the photo.
Drag it to wherever you want it to appear.
You can make it bigger or smaller.
There are many more printable athletic certificates on this site. See sports awards.