Select an ordination certificate template and click on it to customize online.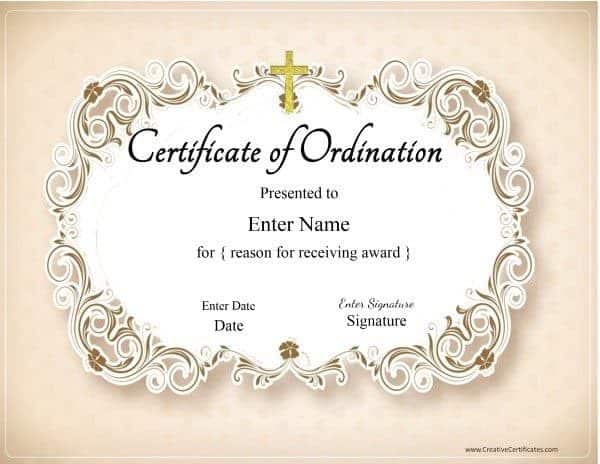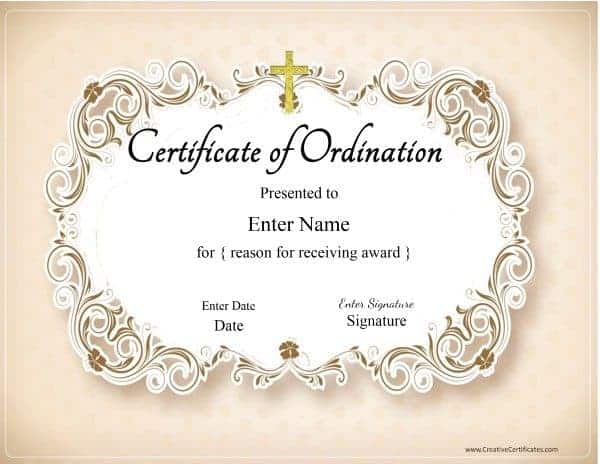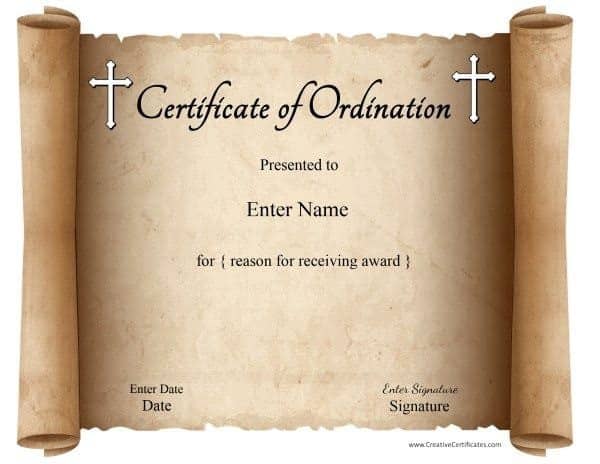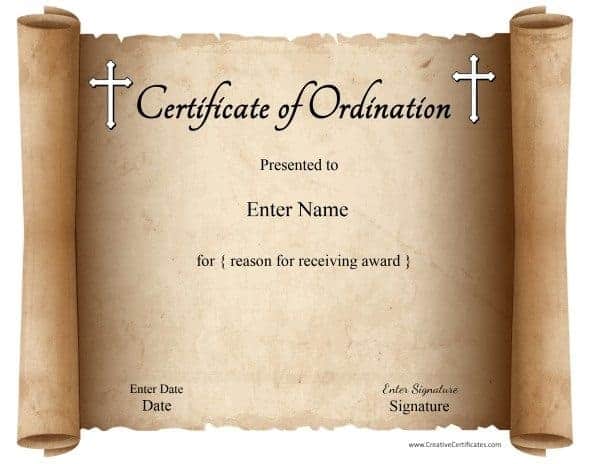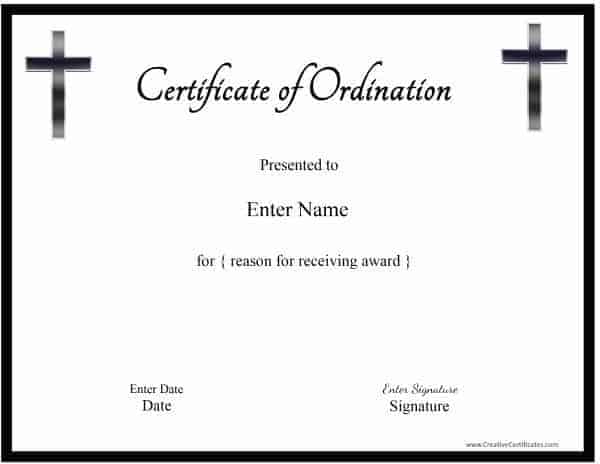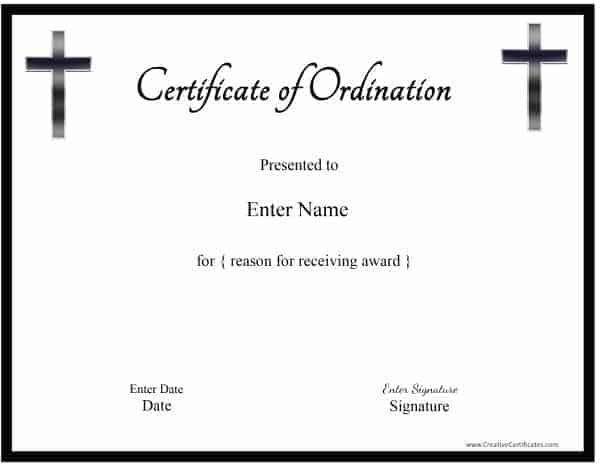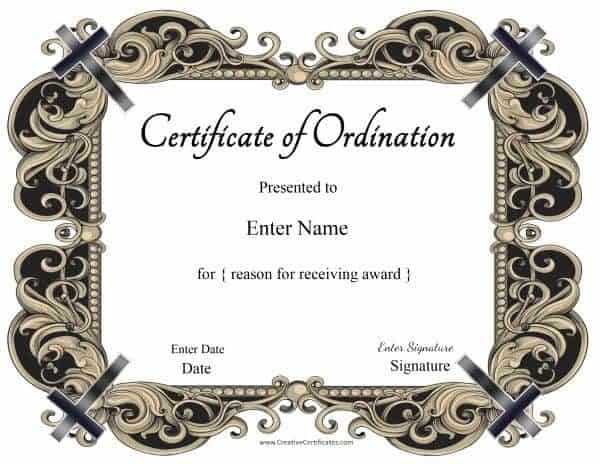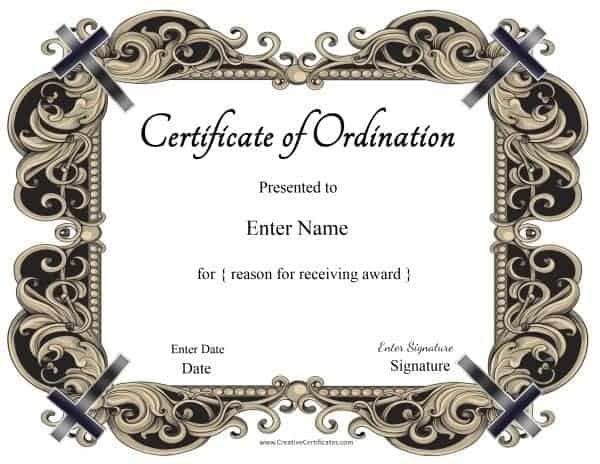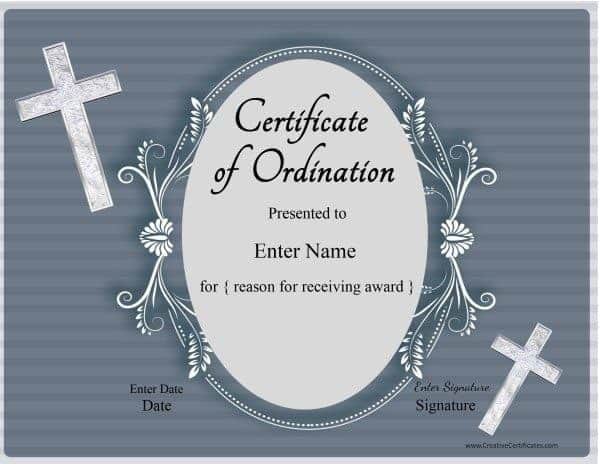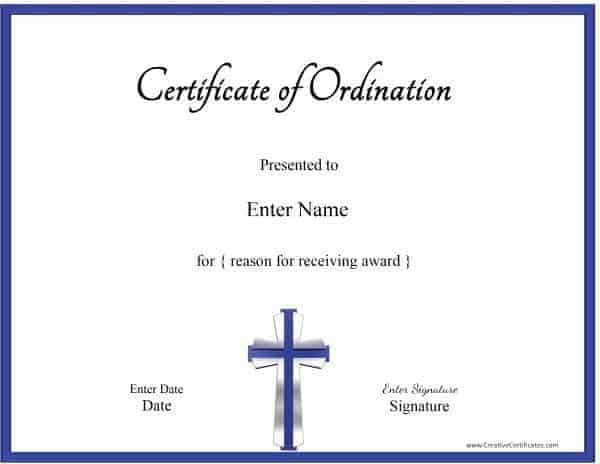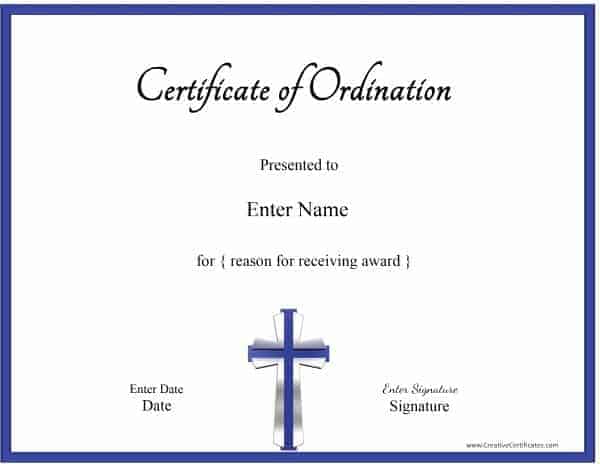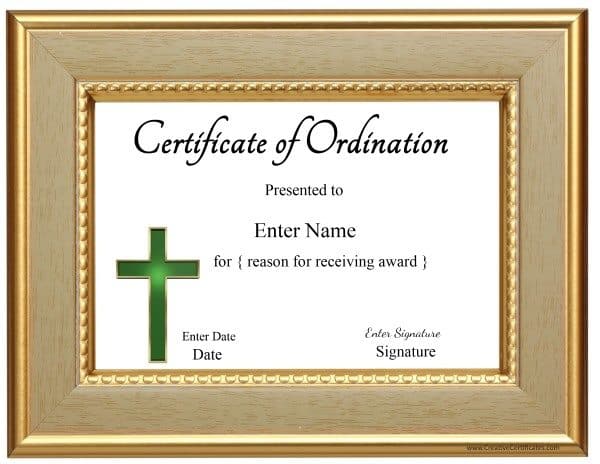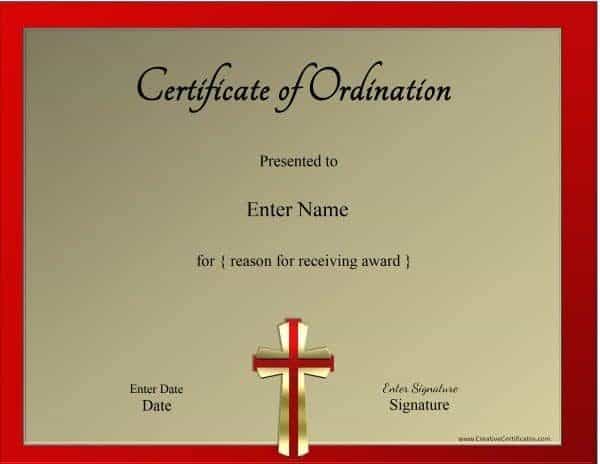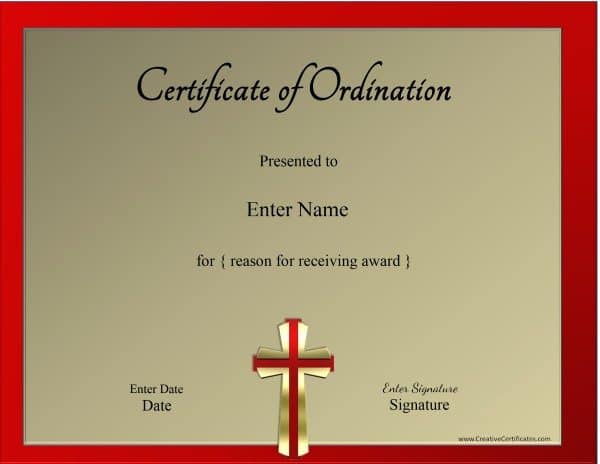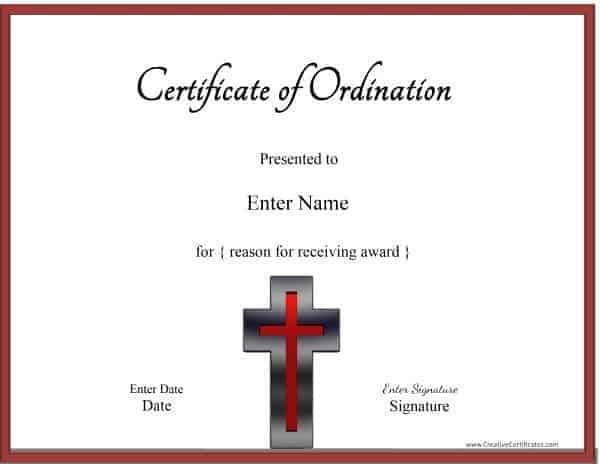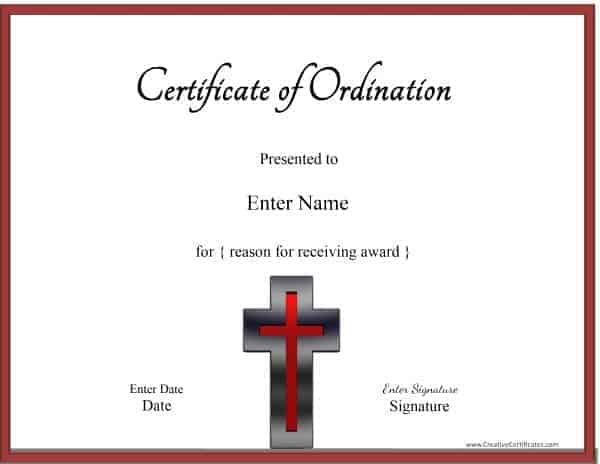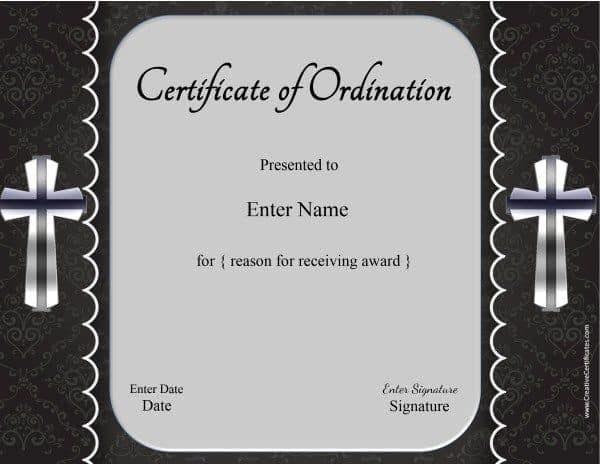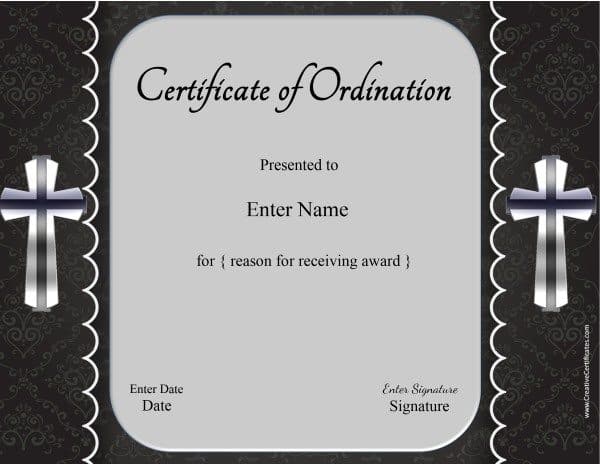 ---
Ordination Certificate PDF
Once you have customized your certificate of ordination, you can download it as a PDF document. To do this, click on the folded page icon.
How to Customize
Select the template you want to use and edit the text according to your needs. For example, you can edit the text for a minister or pastor as per your requirements. You can edit all of the text. You can also add a photo or logo.