A selection of free softball certificate templates that can you can award for various achievements related to softball. Customize each certificate before you print (free of charge).
Select a Template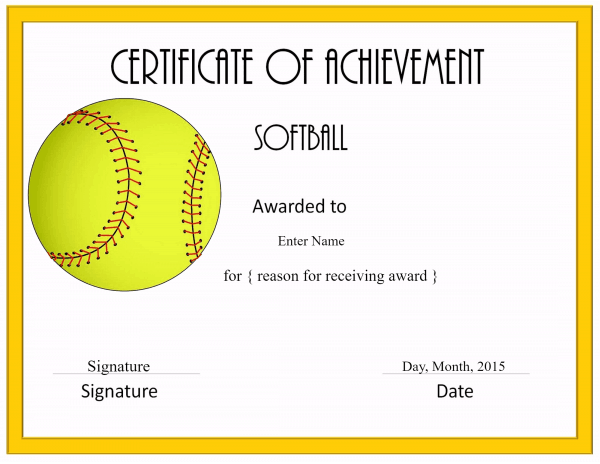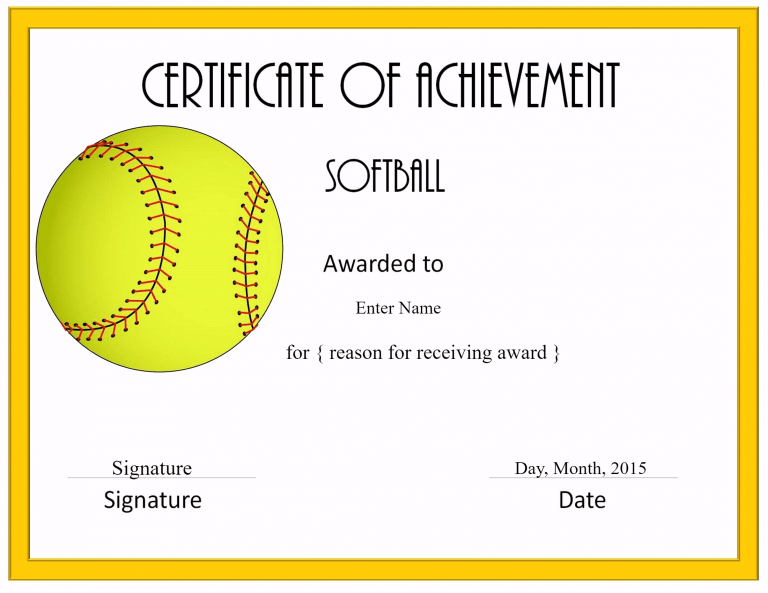 How to Add a Photo
You can add a picture of the player or the team to the softball award certificate template. To do this, click on the image icon. Select the image that you want to use.
It is a great way to create a personalized certificate that the player will want to keep.
How to Add your Team Logo
If you have a logo you want to add, click on the image icon. Select your logo and it will appear on the award.
Softball Award Ideas
Most Improved Player
Best Sportsman
Best Sportswoman
Offensive MVP
Defensive MVP
Best Effort
Best Team Spirit
Most Dedicated Player
Best attitude
Most focused player
Most competitive
Best Hustle
Most Fearless
Best Pitcher
Worst Pitcher
Most Versatile
Best Benchwarmer